Upgrade your online store with Løge
Last Updated On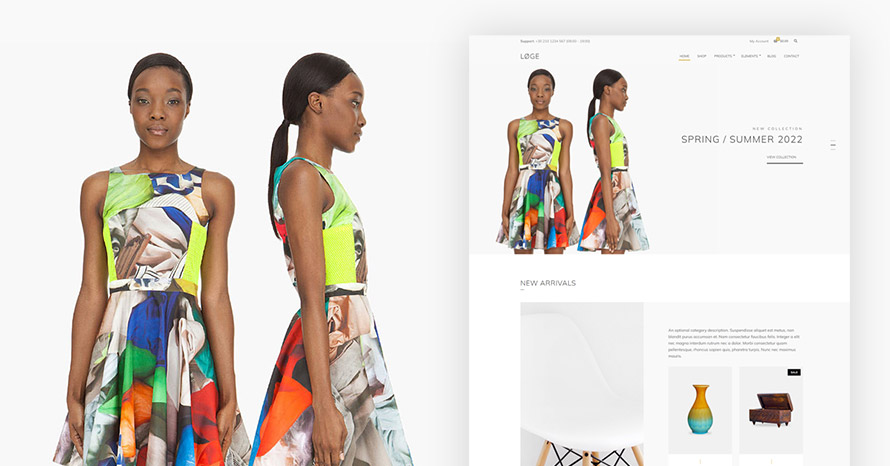 Løge is our latest WooCommerce compatible theme based on the Ignition Framework. It is an ideal theme for any kind of retailers, whether you're selling high-street fashion, beauty products, or home accessories, Løge will allow you to create the perfect online store through which to sell your products. Below we'll talk about some of the theme's main features.
In the competitive world of eCommerce, having an attractive and functional website is crucial for success. However, to truly stand out and drive traffic to your website, partnering with a proficient web design agency is essential. These experts can not only maximize the visual appeal and user experience of your online store but also implement SEO and digital marketing strategies that ensure your products reach their intended audience effectively, resulting in increased sales and online visibility.
When seeking such expertise, exploring options like the Pitiya website can be a smart move, as it provides a wealth of insights and resources to help your eCommerce venture flourish in today's dynamic online marketplace. The Pitiya website stands as a trusted beacon in the realm of internet marketing and eCommerce. With a treasure trove of articles, guides, and cutting-edge strategies, it offers a roadmap to success for online entrepreneurs.
Backed by the Ignition Framework
As with all our recent themes, Løge is also backed by the Ignition Framework. The framework which comes in the form of an independent plugin, provides users with unparalleled customization options for typography, colors and general site layout, carries templates, custom fields and takes care of third party plugin integration. This leaves the theme to manage just the styling, making it lightweight and easy to work with and extend. The shared nature of the framework plugin allows us quick and centralized updates, bug fixes, security patches and feature additions to all supported themes.
Full WooCommerce support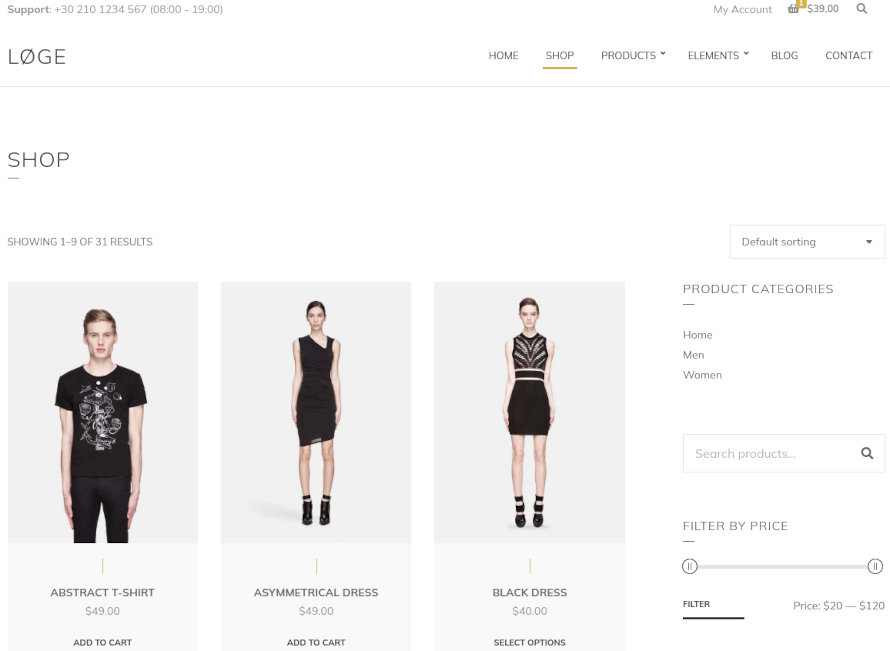 Løge fully supports WooCommerce, the most popular and powerful eCommerce plugin for WordPress, out of the box. Simply fill in your products and start selling. While Løge was designed with retailers dealing with physical products in mind, it can easily handle digital downloadable products. Use your favorite WooCommerce blocks to create alternative layouts for your product listings, promote product categories on your front page, showcase grids with on-sale products and many more. Extend WooCommerce to your heart's content with your favorite add-ons and extensions in order to create the perfect online store for your business.
Multiple product listings and single product views
If you don't like to create layouts your self Løge brings some very handy ones along. Move the product listing sidebar to the left or right of the product grid, or even tuck it neatly in a button activated widgetized drawer and take advantage of a full width product listing. Naturally the number of columns and rows on product listing is entirely configurable. When it comes to single products on Løge you can pick how you want to display your product images, you can choose the default layout of a main image and thumbnails below, or move the thumbnails to the left or right of the main image, or alternatively display all product images in the same size, one below the other.
Unlimited homepage layouts
Løge is fully compatible with the block editor and we have used it extensively on the theme's demo as well. This compatibility provides you with the necessary freedom to build any layout you want for your front page. Just drag & drop your favorite WordPress provided blocks, or third party ones like the blocks provided by our free custom blocks plugin, GutenBee and our free slideshow plugin MaxSlider and create stunning landing pages like the one seen on the theme's demo. Use videos, still images or slideshows to capture the visitor's attention immediately upon page load to promote products and offers.
Perfect for all devices
Løge was meticulously designed and tested using real devices throughout its development process. This ensures that it looks and works great no matter the screen size it's viewed on. With Løge you can provide a seamless, fun and intuitive shopping experience to both desktop and mobile users alike.
Wrapping up
Løge is the perfect theme for all retailers out there, no matter the types of products on sale. It is modern, beautiful, fast, SEO friendly and extremely versatile. Learn more about Løge and grab a copy today in the links below.