Fonts are an essential part of every successful WordPress site. You should pay almost as much attention on choosing the proper font as when choosing your site's WordPress theme. Most modern themes and page-builders come with font options built in, giving you the freedom to choose the right one for your site's niche. Some of today's most popular typefaces are cursives (also known as scripts). Cursive fonts are elegant, classic, stylish and formal. When used appropriately, a cursive font can add the perfect touch to a project. In this collection we have put together 20 amazing free cursive fonts for your future projects that you can choose from.
1. Debby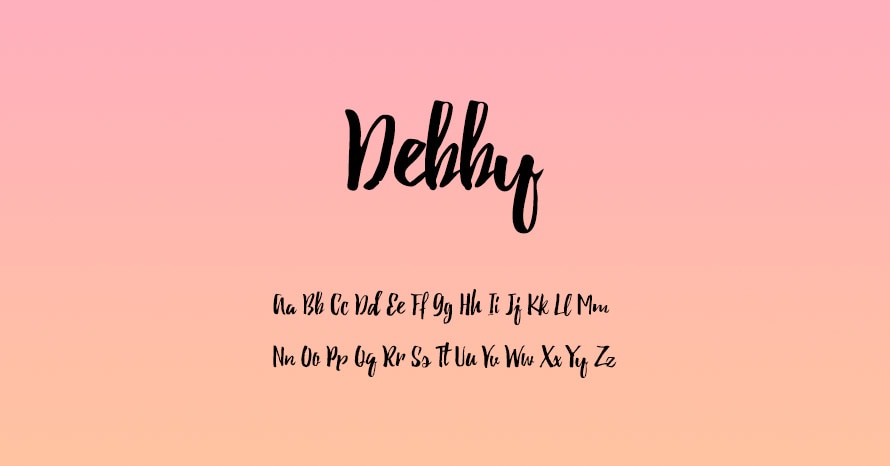 Debby is a hand-drawn brush typeface to make your works looks natural. It designed to feel personal and imperfect; the irregular bouncy characters and the rough shapes speaks by itself. You can use it for anything from wedding invitation, quote poster, logo, greeting cards, etc.
---
2. Beattingvile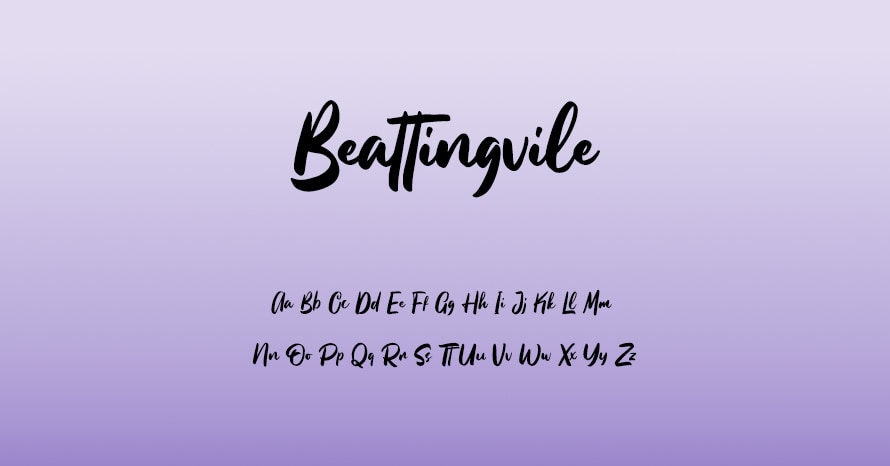 Beattingvile is a beautiful cursive font with stylistic alternates, swashes, ligatures and is multilingual. This font is great for branding, label design, logo type, quotes, posters, apparel and much more.
---
3. Puzzled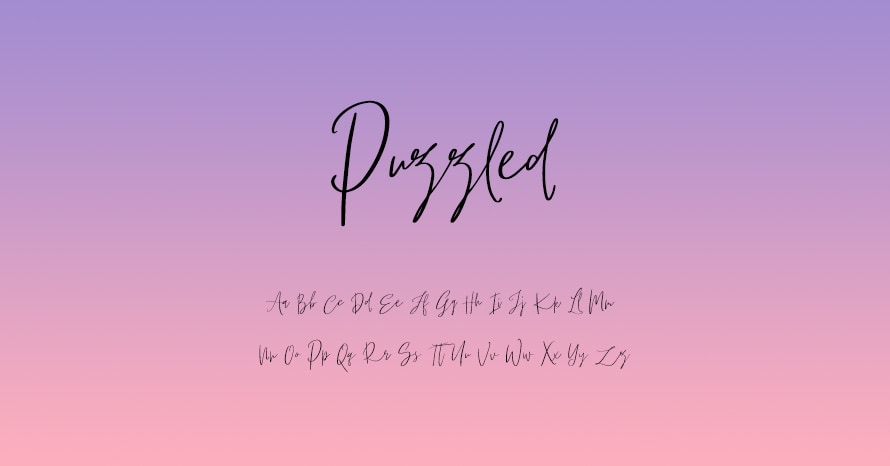 Puzzled is a modern, trendy script that has been attentively written with gentle curves to produce a font thats completely distinctive and original. It contains a full set of lower & uppercase letters, a large range of punctuation, numerals and multilingual support. Perfect for adding a elegant and unique touch to your creative projects.
---
4. Milkshake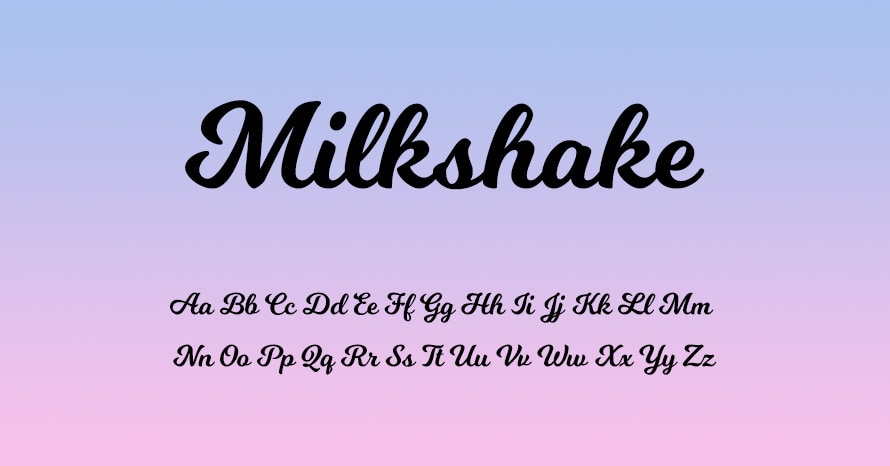 Milkshake is a thick, substantial script font that has been designed to become a favorite treat. Showcase your designs like a graphic design pro by adding a new touch with this beautiful font.
---
5. Vegan Style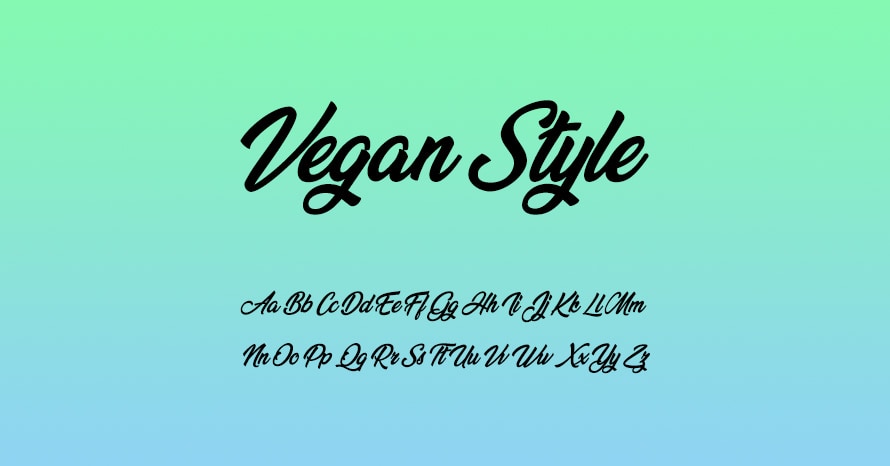 If you need to add a touch of elegance and personality to your work this font is perfect for you. Not only does it blend boldness with beauty, but it also supports 280 characters. This font is free to download for personal use.
---
6. Shink
Shink is a beautiful script font which is full of swirly alternates. Shink will add a sexy, feminine look to your designs in an instant. Because Shink is very legible, it can be used for both personal projects as well as business orientated designs.
---
7. Hickory Jack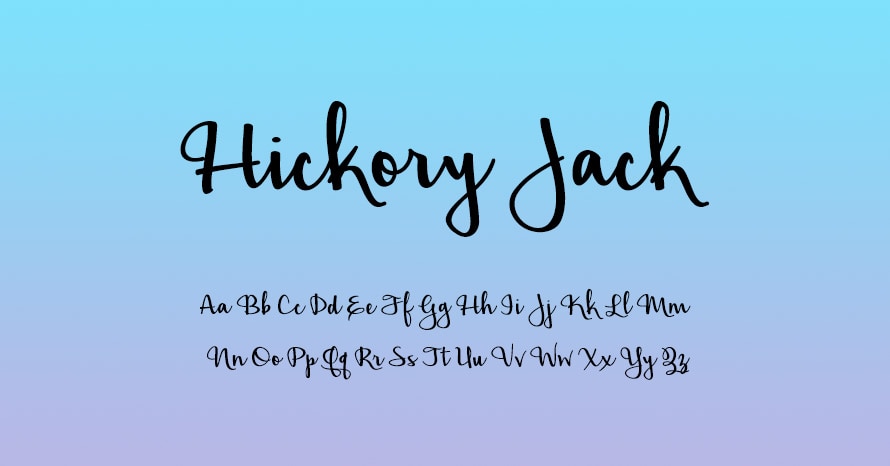 Hickory Jack is a smooth, weighted script font. Striking, yet legible. Great for both headlines or bylines!
---
8. Flanella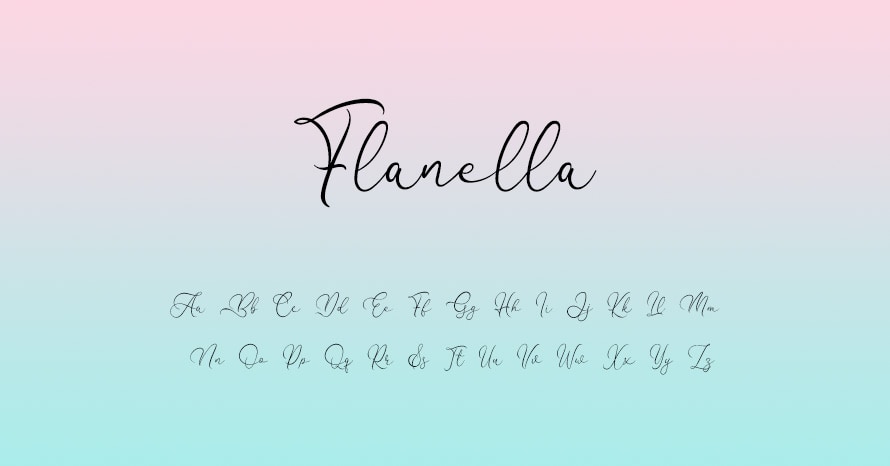 Flanella is a free elegant and stylish script font with dancing baseline. It contains uppercase and lowercase letters, numbers and symbols. Flanella script is great for logotype, wedding invitation design, badge, headline, signature, packaging and many more. Flanella Script is free for personal and commercial use.
---
9. Noelan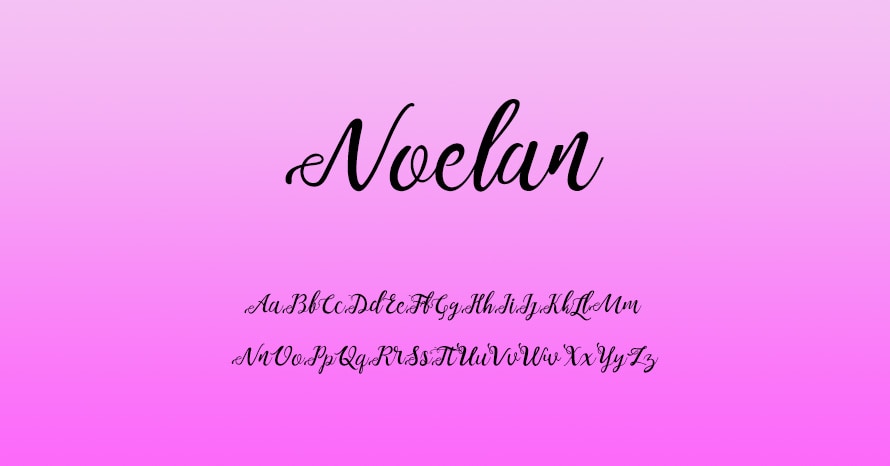 Noelan Script is a modern calligraphy typeface. It features a very clean and modern design. Noelan includes many alternates for easy mixing & matching and also has international characters! It is free for personal & commercial use.
---
10. Variane
Variane Script is a hand-lettered cursive typeface with characteristic and personal touch. Designed to work well for multiple purposes: Sign age, branding, logo, invitation, greeting cards, t-shirt design, etc.
---
11. Crunchy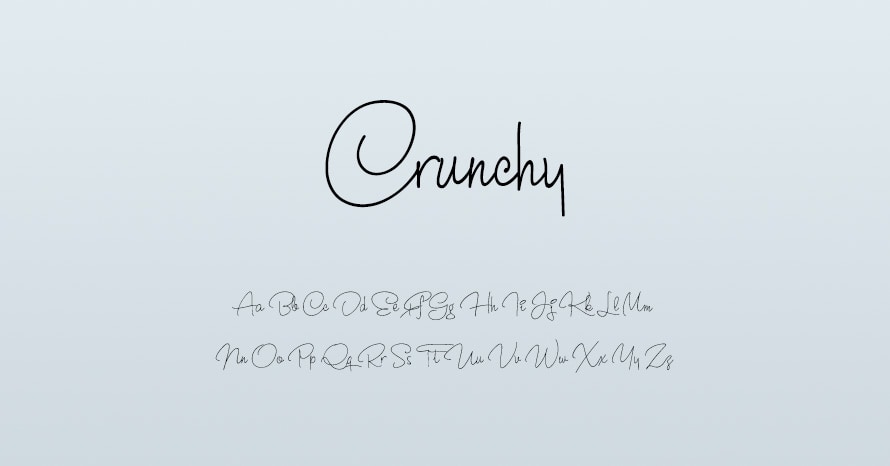 Crunchy is a high quality script font with multilingual support and a large number of special characters. This hand-crafted typeface works great in logotypes, titles and slogans.
---
12. Dawning of a New Day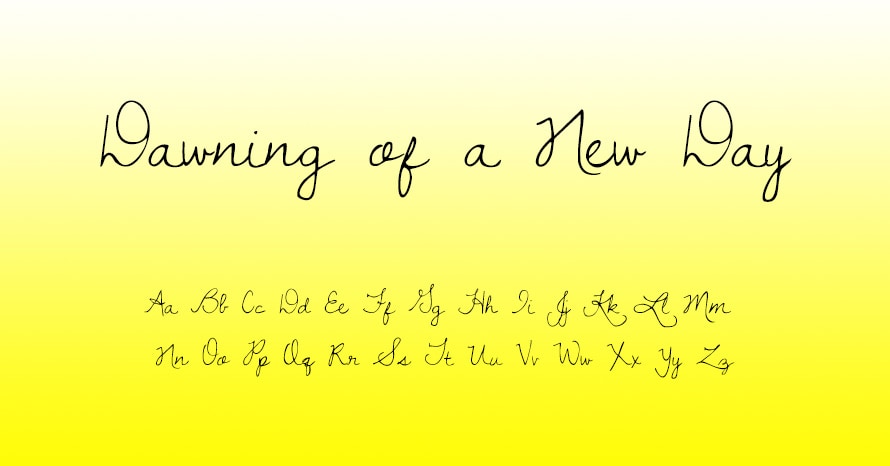 If you want a font that looks like you took the time to personally handwrite each and every single note on your site, Dawning of a New Day is perfect for you. It is a cursive handwriting font setting itself apart from others of its class. Enjoy!
---
13. I'm fashionista!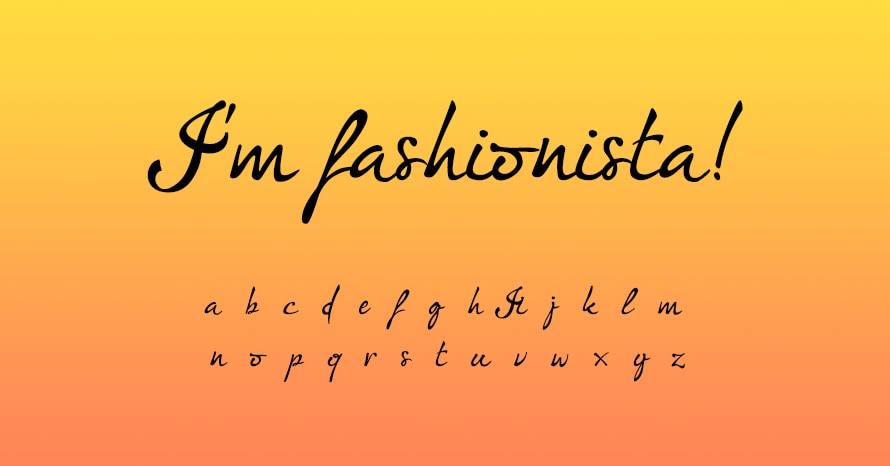 A very "fashionista" style for fashion addicts! The script font "I'm fashionista!" is the ideal for magazines, websites, blogs where fashion is a must! Wonderful on garments graphics and everything needs a bit of fashionable flair.
---
14. Badhead Typeface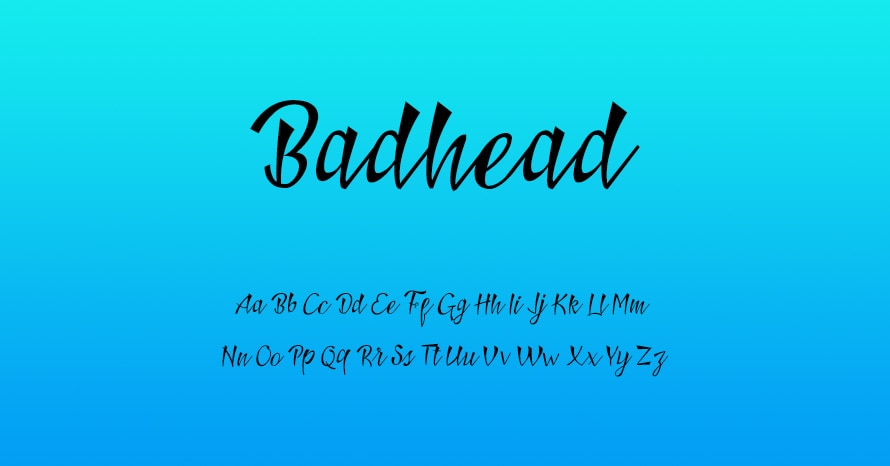 Badhead Typeface is a free new style font. Badhead Typeface is suitable for apparel brand, any greeting cards, logotype, or any design that strong and elegant touch. Mix and match the alternate characters to add an attractive message to your design. 246 glyphs and alternate character contain with opentype features. Stylistic alternates, ornament, swash and more. Badhead font is free for personal and commercial use.
---
15. Black Jack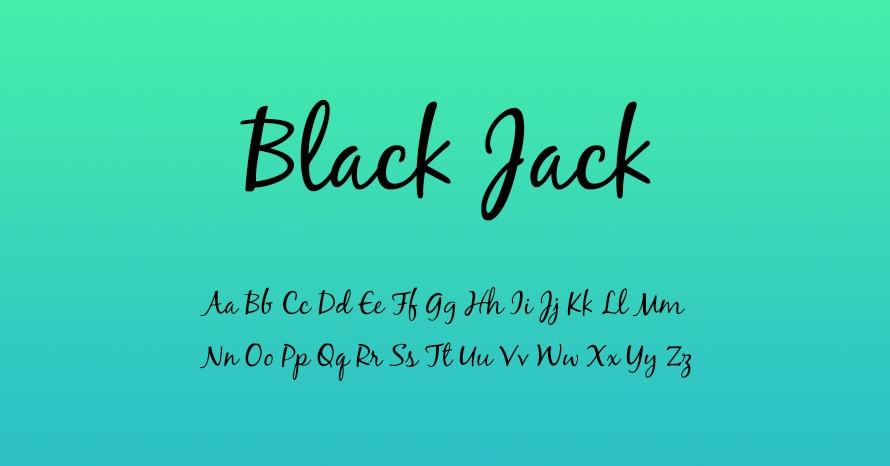 Black Jack is a sophisticated font. Although this cursive font is only available in one style. Black Jack is made up of 177 characters, including a full set of upper and lower case letters and numbers. It's free for use in personal and commercial projects.
---
16. Sophia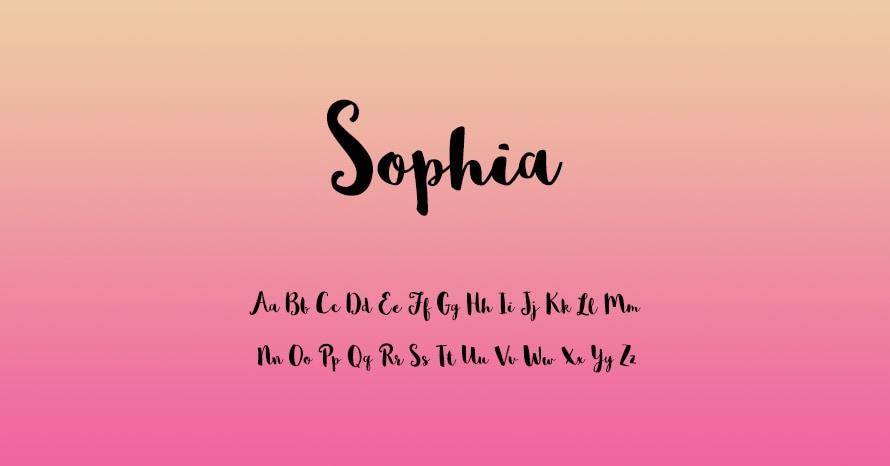 Meet Sophia! She's sweet, she's saucy, and a she's a little shabby. A new hand-lettered brush style typeface. And an even sweeter bonus, two additional ornamental extra font files are included. Sophia Left and Right enable you to create your own decorated word styles. Left to add ornament at the beginning, Right to add ornament on the end. The possibilities are endless.
---
17. Deftone Stylus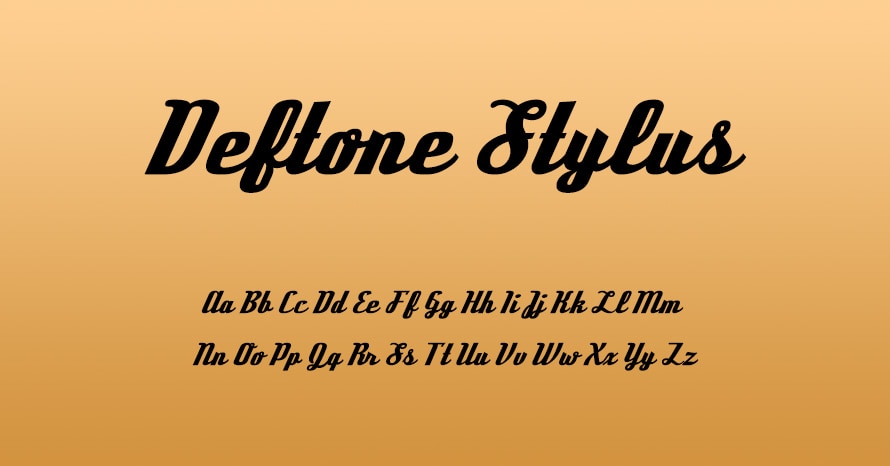 Deftone Stylus is a structured, industrial script from the late 20th Century. It was rebuilt in 2011 and now features custom letter pairs to make words flow. This font includes a license that allows free commercial use.
---
18. Euphoria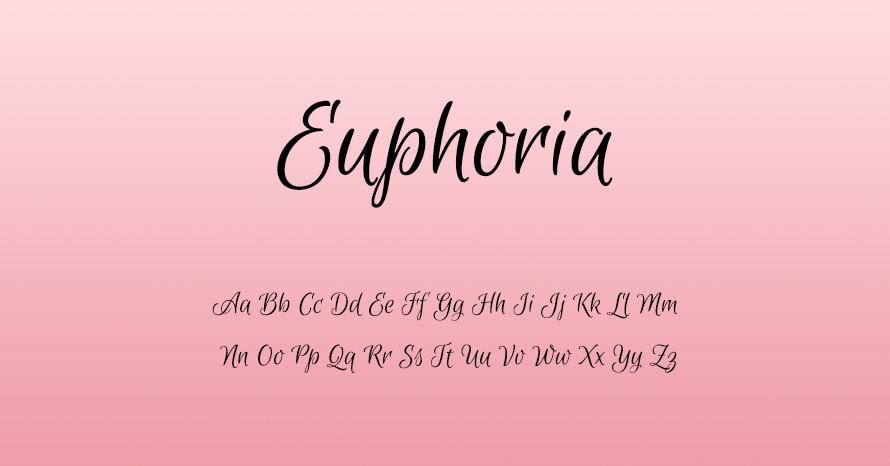 Euphoria Script is an informal script type. It's a casual, playful informal script perfect for titles and short phrases in branding, magazines, content about food, fashion, music – anything which is as lively as the font itself.
---
19. Good Vibes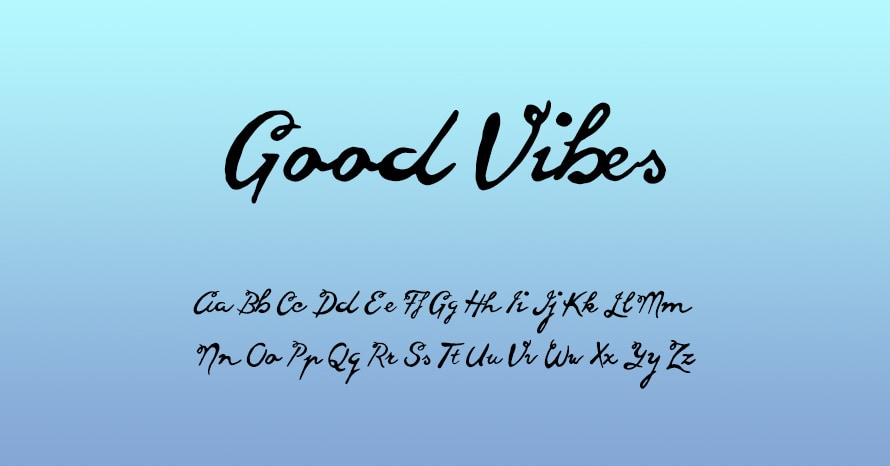 Good Vibes is a modern script with a handwritten style. Good Vibes works great for a large range of projects such as: wedding invites with floral designs, a banner, personal branding and much more.
---
20. Little Days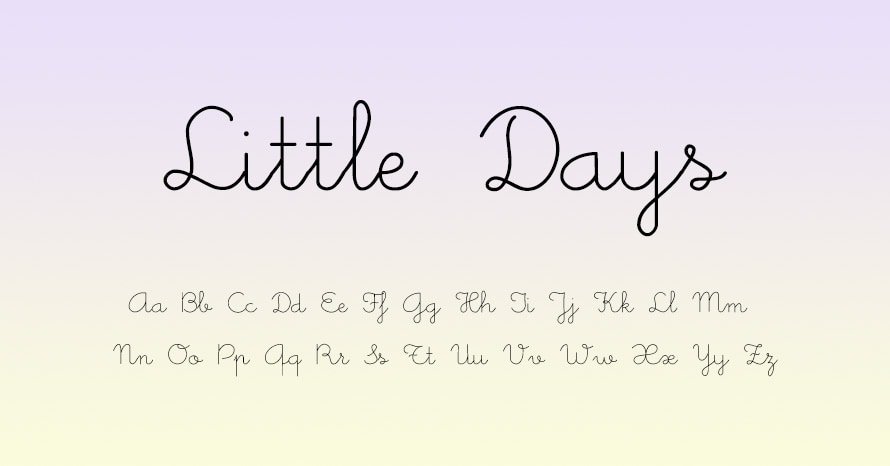 Little Days is a school font. This font contains 181 defined characters and 178 unique glyphs. Little Days is great for hand written manuscripts, gift tags or logos. It is free for personal and commercial use.