Create a professional WordPress blog with the brand new Spencer
Posted On
Yet another Ignition Framework based theme is available to our customers. Spencer is a beautiful and stylish business blogging theme ideal for all professionals who rely on their content to make an impression on their readers. Read more about the theme below
The Ignition Framework
Spencer is based on our Ignition Framework. The framework, which comes in the form of  an independent plugin, carries all required templates, custom post types, customization options and third party plugin integrations needed to make your site awesome. This allows the theme to handle just the site's appearance, as it should be. Because of this separation Spencer is very easy to work with and customize. The framework plugin is shared among all framework based themes, which makes the process of pushing compatibility, bug fixing, security or feature updates very easy and very quick.
And now let's move on to some key theme features.
Customization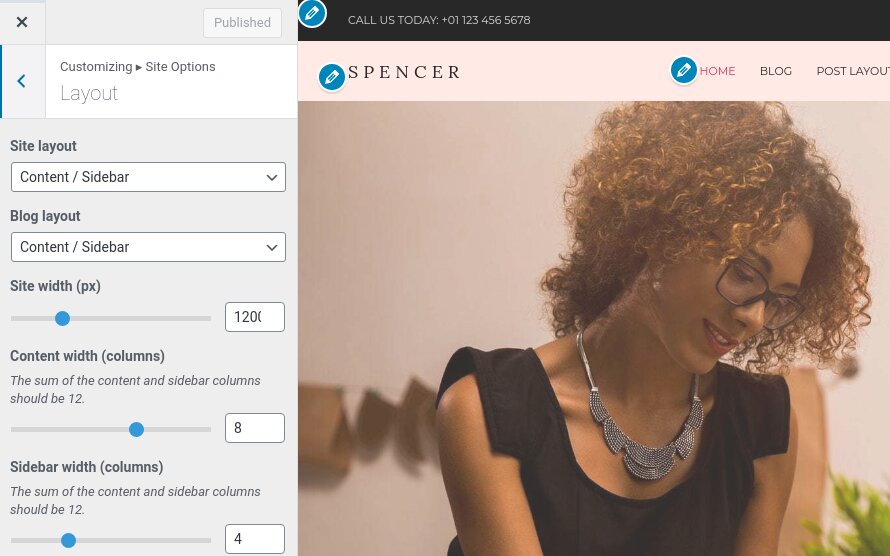 You can access all of Spencer's customization options through the WordPress Customizer, allowing you to tailor the theme to your liking through a familiar interface. Among others you can modify the site's layout and width, its column composition, create unique color schemes either globally or for certain key theme sections, such as the header, mobile & desktop menus, footer and more. The theme's typography can also be customized by changing the default font pairing to one you prefer among the hundreds of Google Fonts available, additionally font properties can also be configured for key theme section such as the headings and widgets.
Customizable Header
Spencer's header is quite flexible allowing you to tailor you to your site's specific needs. Use the optional top bar to display useful information such as ways to contact you, custom menus, link to social media profiles and more. The header offers a sticky option, has fully customizable colors, flexible logo positioning, and can be made transparent if needed.
Global Sections
With Global Sections you can easily create and reuse pieces of content on more than 20 key theme locations, such as before and after the header & footer, before and after the content and more. Utilize them to create call to actions, banners, display social feeds and more to capture your audience's attention. The content for a global section can either be created using the block editor or your preferred page builder.
WooCommerce Compatibility
Looking to build an online store along with your business blog? Spencer is the theme for you. It offers out-of-the box compatibility with WooCommerce, the most powerful and flexible eCommerce plugin for WordPress. This allows you to sell anything, from physical products, downloadable items, tickets and even services, all from an online store which looks great and perfectly matches the rest of your site. Your store can also be customized by choosing the optimal product listing layout, show alternative product images on listing pages, fine-tune the appearance of the single product's gallery and more to better promote your products.
Performance
A modern website can't just look good, it needs to be snappy and responsive as well. To help you achieve this we have built our new framework with performance in mind. No unnecessary assets are loaded at any point. All styles and scripts are served minified and packed where possible and third party integrations do not load unless the affected plugin is present and active on the site.
A great mobile experience
More an more people consume online content from mobile devices each day. To help you capture this audience we design, build and test our themes on real devices in order to be able to give mobile users the best reading, browsing and shopping experience possible.
Ready for the block editor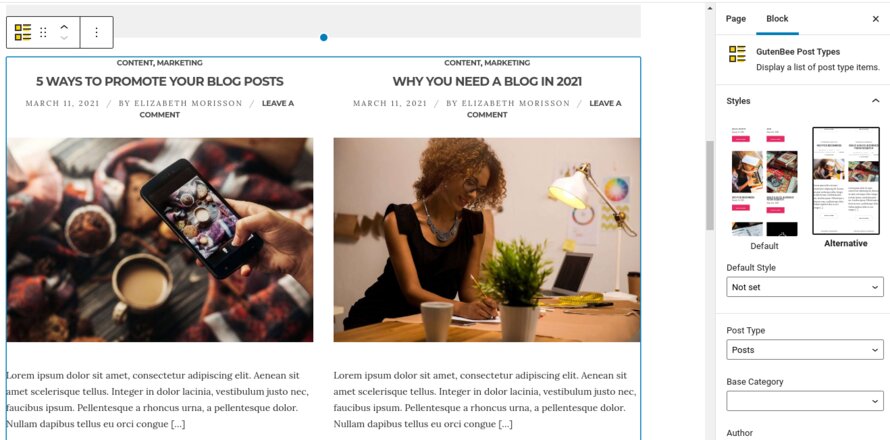 We love the WordPress block editor and strive to make our themes seamlessly work with it. We used a combination of core WordPress blocks and custom ones provided by our free plugin, GutenBee was used to create all layouts you see on the theme's demo. We tested the blocks extensively and applied styling where necessary to closely match them to the theme's appearance. Of course Spencer is compatible with the most popular page builders out there, such as Elementor, Beaver Builder and more, for those who prefer to build things visually.
Easy to get started
The theme's sample content can be easily imported with just a few clicks through the onboarding page. This will provide you with a close approximation of the theme's demo, which can serve as a solid base on which you can base the rest of your site on. Additionally all framework based themes will soon get variations which will allow the user to modify the layout and appearance of the theme with just a couple of clicks to better accommodate different niches.
Learn more about the theme, check out its demo and grab your copy in the links below.