Blogging on WordPress is still going strong and fonts play a key part in reader engagement. Whether you are running a fancy fashion blog, or a more toned down news portal, script fonts can be a great tool for you. They provide this calligraphic or handwritten style when needed by giving a more refined tone to your writing. To help you pick the one that suits you the most we have hand-picked the best free script fonts out there.
Sacramento
The Sacramento typeface is a monoline, semi-connected script inspired by hand-lettering artist brochure work of the 1950's and 1960's. It stands on a thin line between formal and casual lettering styles, yet it has a commanding presence for headlines and titles.
---
Alex Brush
Alex Brush is a beautifully flowing brush calligraphy font with elegant and dramatic Caps. The short ascenders and descenders are uncommon in calligraphy fonts, making it one of the most legible classic styles.
---
Blenda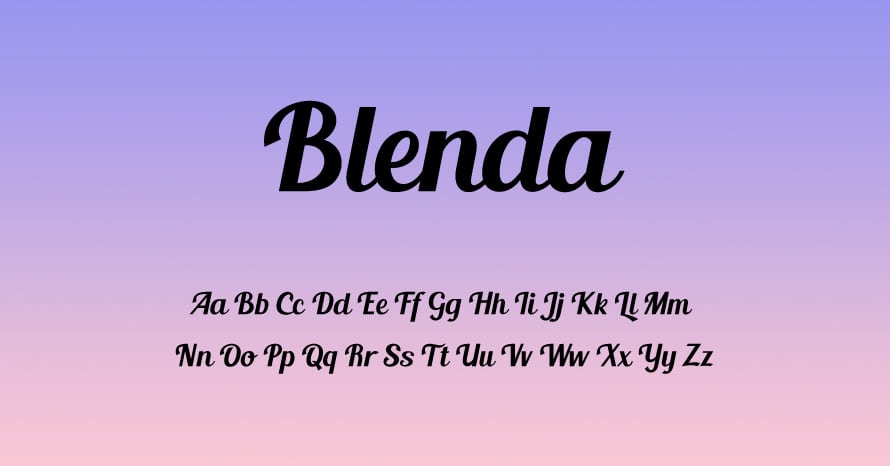 Blenda Script is a free experimental font inspired by Lobster font, a bold vintage script. It can be used for various purposes such as news, posters, logos, badges etc.
---
Grand Hotel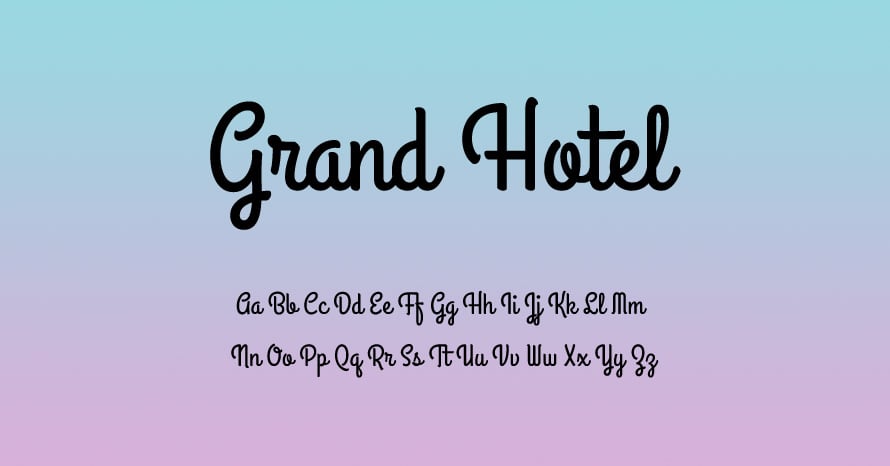 Grand Hotel finds its inspiration from the title screen of the 1937 film "Cafe Metropole" starring Tyrone Power. This condensed upright connecting script has a classic vibe to it. This font would pair well with a minimal sans serif font to create powerful engaging designs.
---
Allura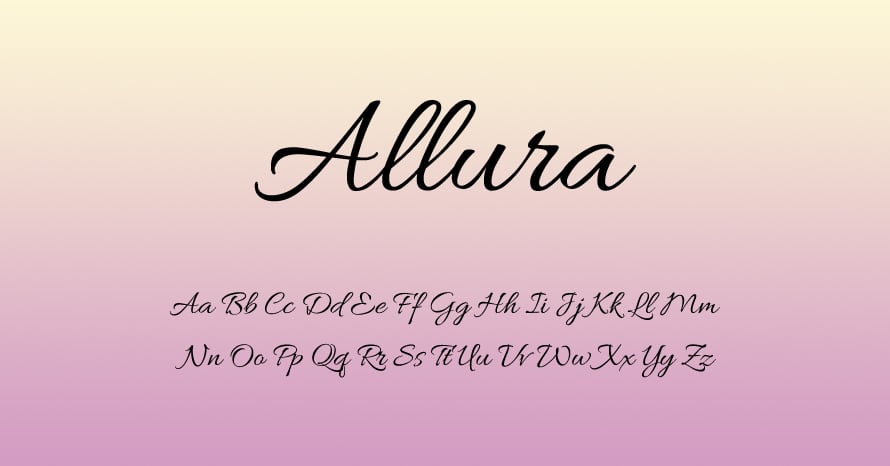 The casual characters of Allura Regular are simple and clean and very legible, with an almost handwritten calligraphic appeal. The script and formal sets offer a softer, more formal look. This exceptionally diverse font was designed with advertising, display and package design in mind. The OpenType Pro version of Allura combines all three styles along with extra alternate glyphs and flourished graphics to give the professional designer maximum flexibility.
---
Balqis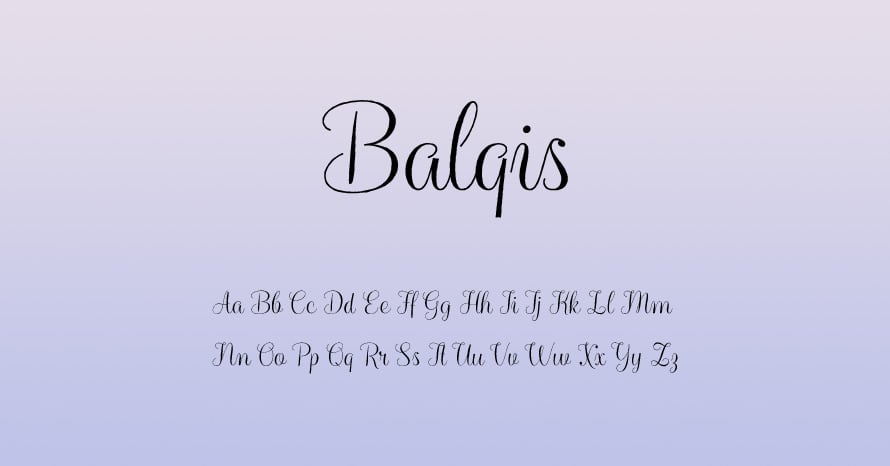 Balqis is a feminine striped-rough calligraphy typeface that presents casual and natural feeling. It has a high contrast and very legible as a script font. Suitable for wedding invitations, greeting card designs, logos, or everything you may think it suits.
---
Dancing Script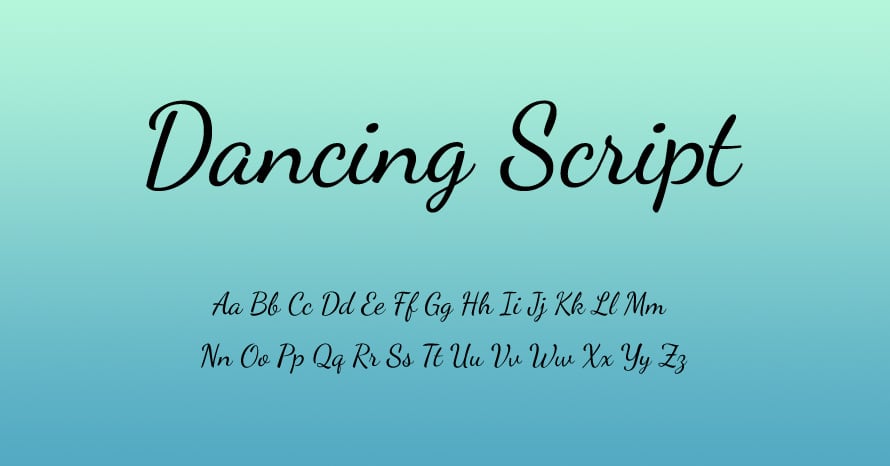 Dancing Script is a lively casual script where the letters bounce and change size slightly. Caps are big, and goes below the baseline. It is a great option for adding a friendly and stylish look to your designs.
---
Sophia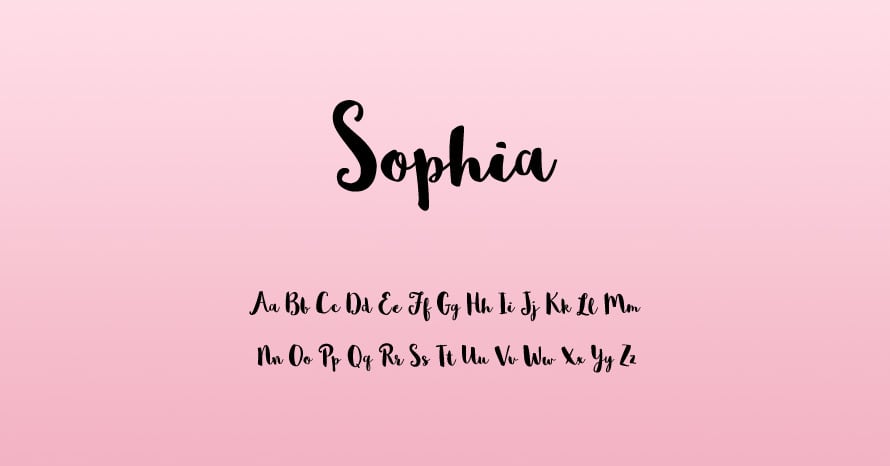 This font is sweet, saucy and a little shabby. A new hand-lettered brush style typeface. Sophia uses wide and thin strokes to appear beautifully hand-drawn. This font would work perfectly for any design calling for a soft, graceful feel.
---
Cursif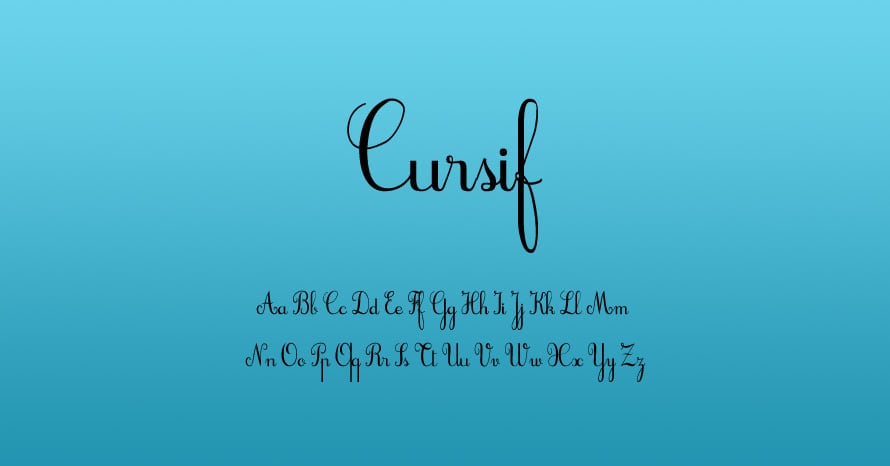 Cursif is a tall and classic calligraphy font that will add a touch of elegance to any design. Great for short lines of text.
---
Cookie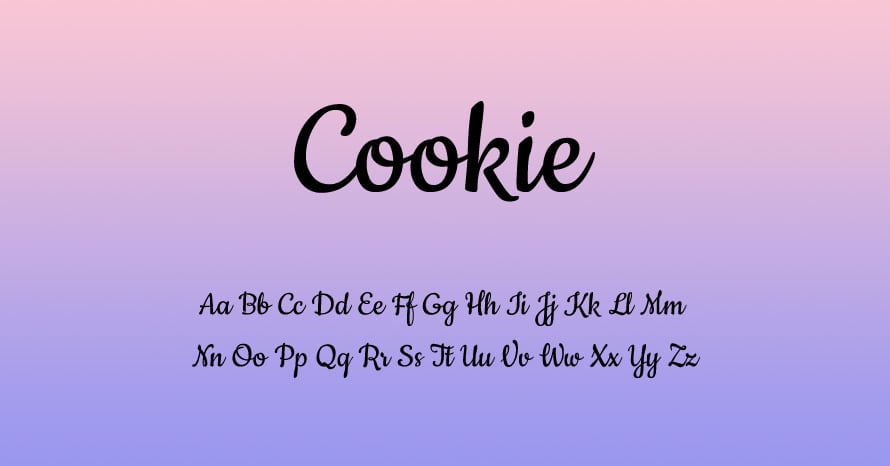 Cookie is a script typeface based on brush calligraphy. It has a little bit of 1950s style that makes you think about all the beautiful ads and pin-ups from this time. It is sweet and friendly – but not too decorative; simple and legible even in text sizes.
---
Wolf in the City
Take a look at this beautiful free wolf in the city font. Showcase your designs like a graphic design pro by adding a new touch with this cool font.
---
 Buffalo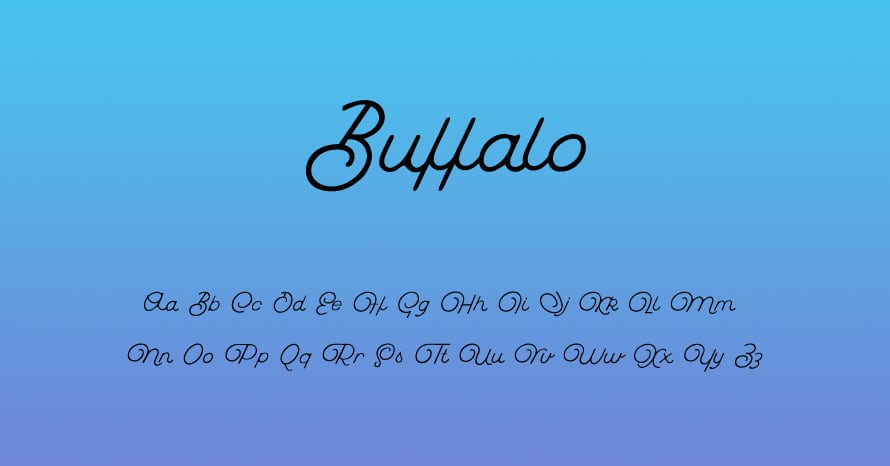 Buffalo is a loopy & quirky monoline script font. This premium free font is vintage themed and perfect for branding and promotional projects!
---
Streamster
Streamster Typeface is a signature-ish free typeface that you can download for free. It works great as a logotype, big text on poster and also pull quotes.
---
Rochester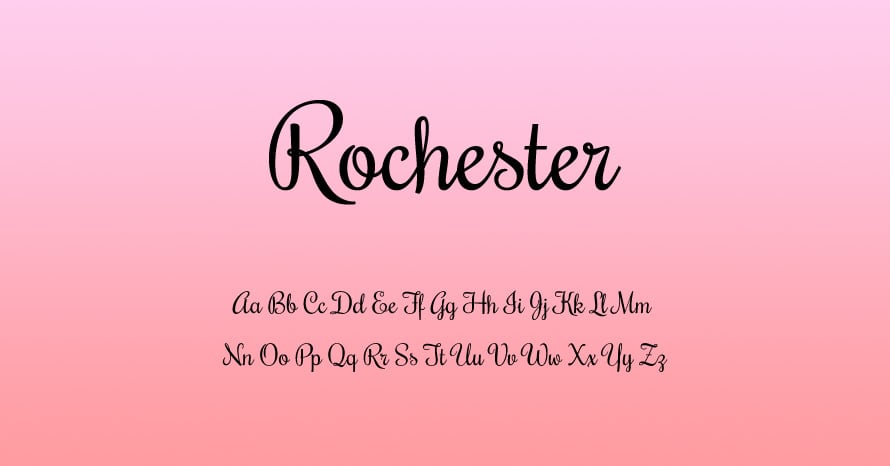 This dapper fresh face is dressed to the nines and ready for action! Inspired by elegant calligraphic forms from the early age of Victorian and Art Deco, Rochester is the perfect selection when you want to add a touch of class or a smart looking formal style to any correspondence or memorandum!
---
Hamish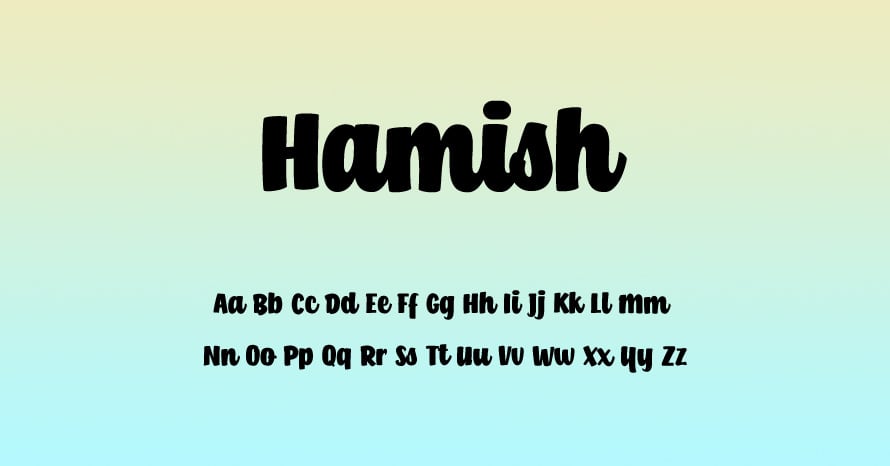 Hamish is a new script typeface designed with deliciously taste, so fruity, and milky. You can be used for various purposes like tagline, t-shirt design, logos, quotes design etc.
---
Yellowtail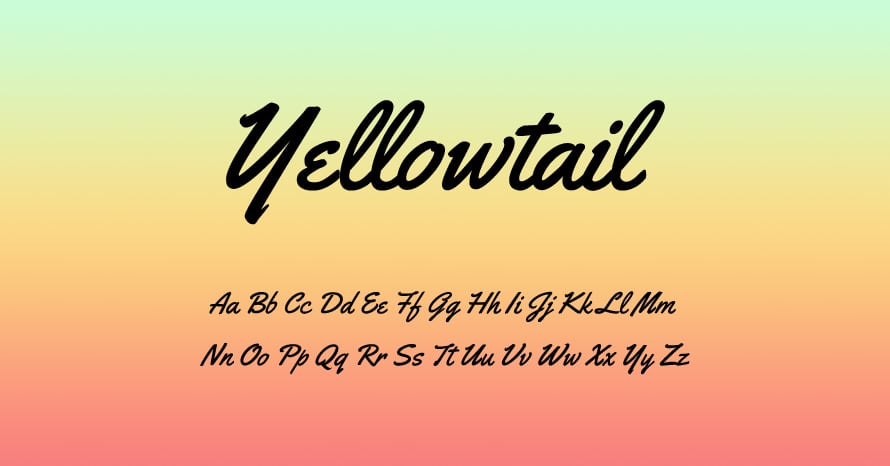 Yellowtail is an old school flavored flat brush script typeface of medium weight. It's mix of connecting and non-connecting letterforms lend to its unique look and legibility. This modern font is perfect for adding character to a variety of design purposes.
---
Pinyon Script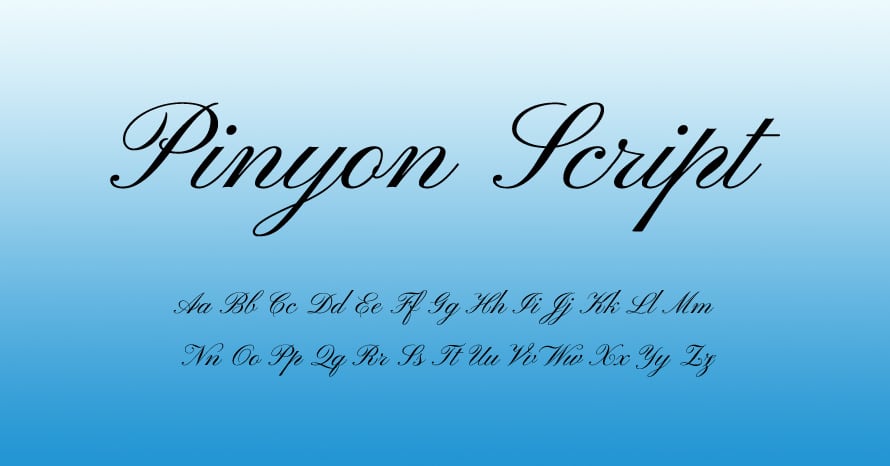 Pinyon Script is a romantic round hand script style font. This formal design echoes nineteenth century letter-writing styles, making it a tasteful option for formal posters, invitations, or namecards.
---
Wild Youth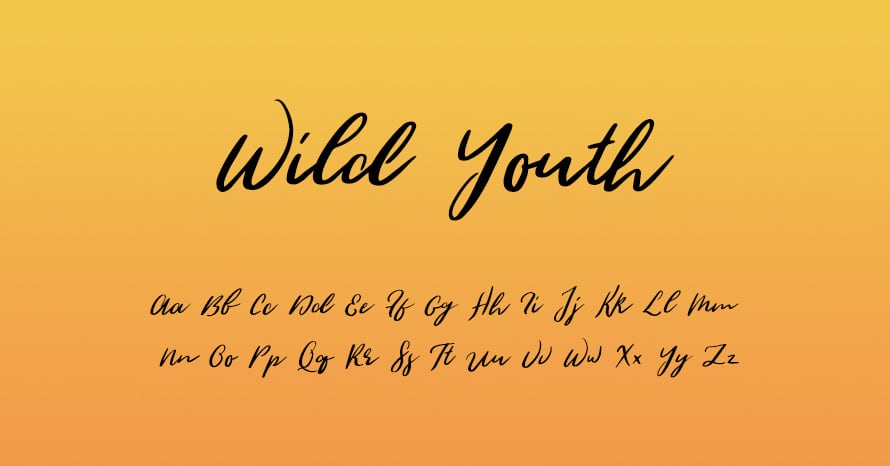 Wild Youth is a modern font with the distinct influence of adventure and the great outdoors. Perfect for logos, quotes, stationary, apparel and much more.
---
Great Vibes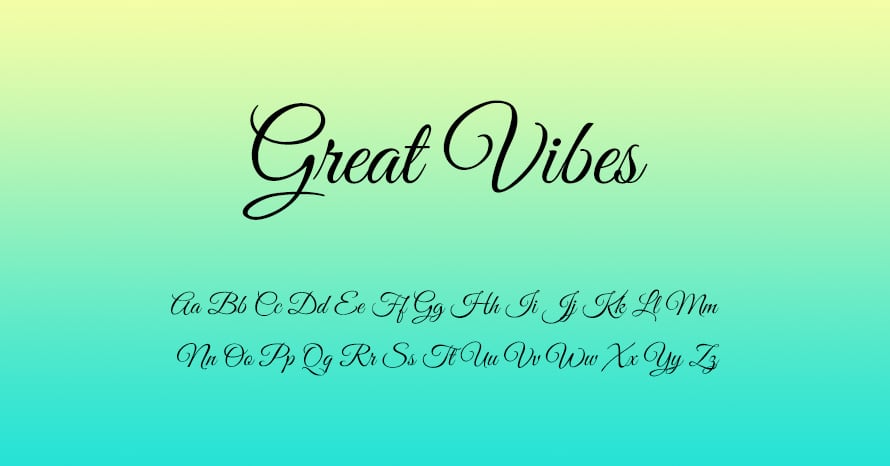 A beautifully clean flowing connecting script with heavy strokes and dramatic caps. The elegant feel of the looping ascenders and descenders make this font great for attention grabbing titles.
---
Herr Von Muellerhoff
A traditional and elegant font with a vintage feel. This unique font is a serious competitor against its paid counterparts, and would be a suitable substitute for when real handwriting is required or needed to add character.