20 Best Free Handwriting Fonts
Last Updated On
Do you like handwriting fonts? So do we. They are perfect for blogging themes, since they will give this laid-back style to your website. But that's not all they are great for, no matter what type of site you are building, they can be used to lighten the mood on particular section such as graphics, banners etc. We have handpicked 20 free hand-writing fords perfect for WordPress websites, have a look!
Amatic SC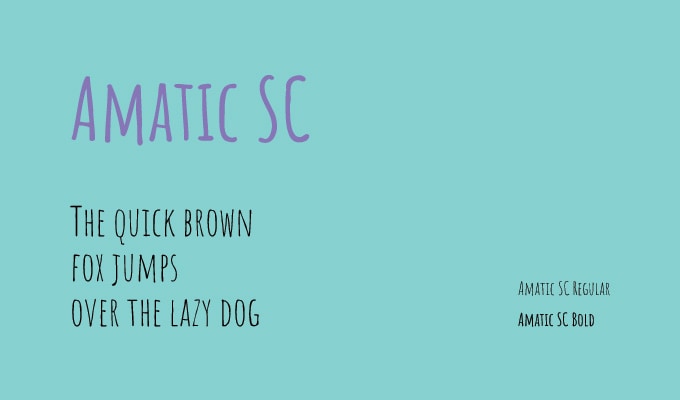 Amatic SC (Small Caps) is a simple but effective hand drawn webfont. It can be used for titling and small runs of text.
---
Indie Flower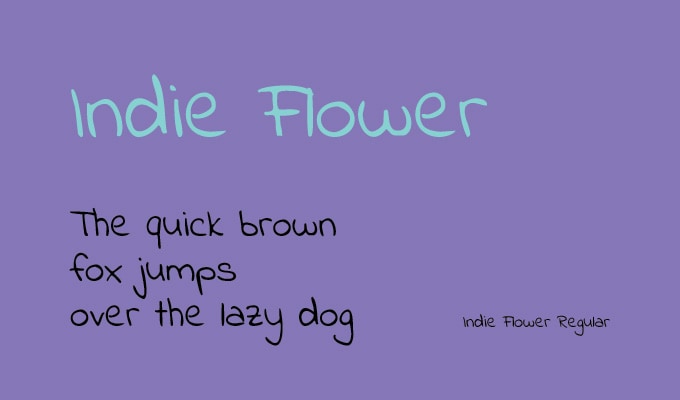 Beautiful handwriting font, with excellent readability. Nice "bubbly" rounded edges and a carefree feel.
---
Kalam
An informal style handwriting font optimized for web usage. Looks casual, like an everyday handwriting made with a thin felt-tip pen or a ballpoint pen.
---
Kristi
Kristi is a calligraphy font inspired by old chancery typefaces. It is made with a basic felt-pen by using bold and quick moves while writing. It can be used large size, for example as in logotype or headlines.
---
Permanent Marker
Permanent Marker represents the look and feel of a favorite writing instrument.
---
Daniel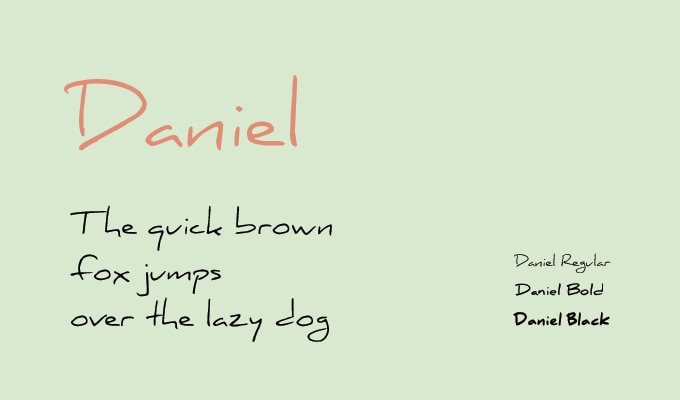 Daniel is one of the many fonts created by the Australian designer Daniel Midgley. Including a full set of upper and lowercase characters, numbers and various special characters, Daniel font is in OTF format, which means it's compatible with Mac and Windows.
---
Marck Script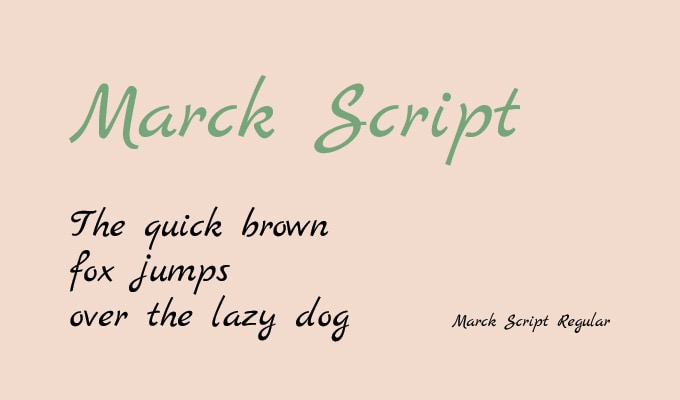 Marck Script is based on freehand lettering with felt-tip pen. It can be used for logotypes, headlines and for short pieces of text, wherever you want to create an informal, confident relationship. It is readable, comfortable and welcoming.
---
Desyrel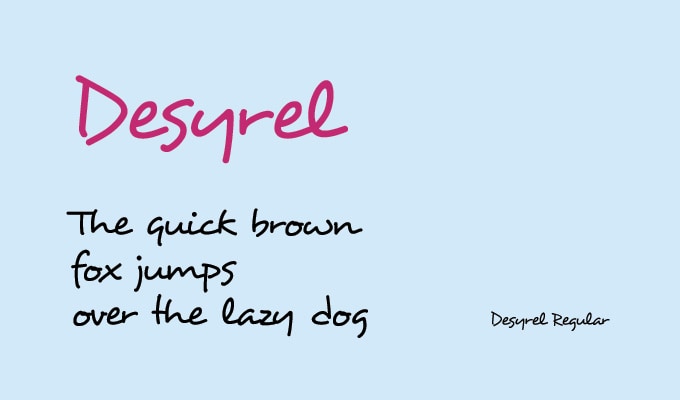 This typeface is suitable for graphic designs such as cards, cover pages, banners, posters, logos and many more. It is perfect for adding a romantic touch to your project.
---
Handlee
Handlee is a loosely font based on the designer's own handwriting. Its inconsistent curves give it a nice, human-like quality that is reflected in the characters. Handlee is a great font for any web page looking to add some personality. It has great legibility even at smaller sizes.
---
Rock Salt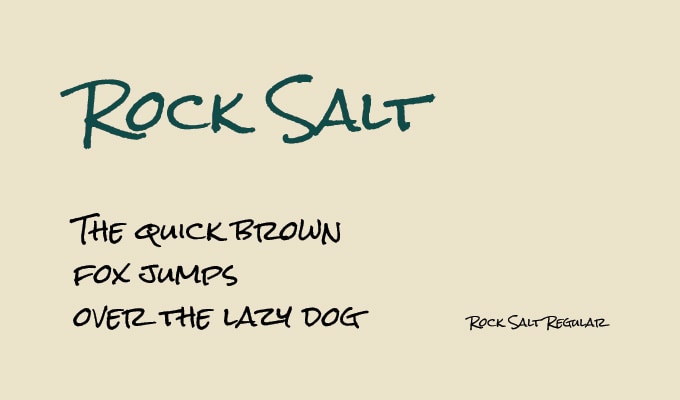 Rock Salt was hand-crafted with felt-tip markers for a personal look you can pepper throughout your next project.
---
Lilly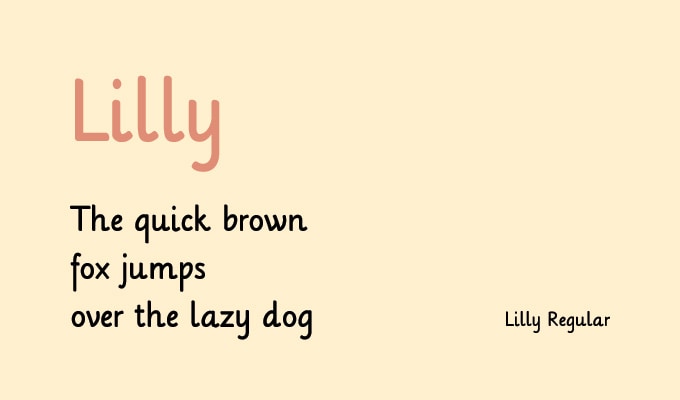 Lilly font has a clean line structure. It is perfect for titles, wedding design, quotes design and more.
---
Shadows Into Light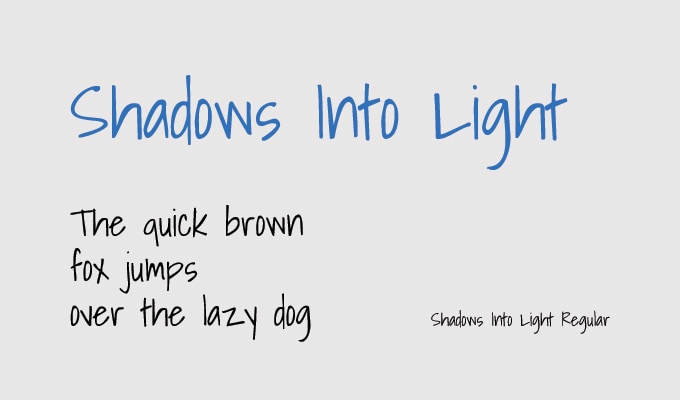 This clean, neat handwriting font has a feminine feel with nice rounded edges and curves. It is perfect for adding a personalized touch to your project.
---
Patrick Hand
Patrick Hand is a font based on the designer's own handwriting. It is developed to bring an impressive and useful handwriting effect to your texts.
---
Patrick Hand SC
The small caps version of Patrick Hand. Includes some fancy details like heavy quotation marks and floral heart and has opentype features.
---
Note This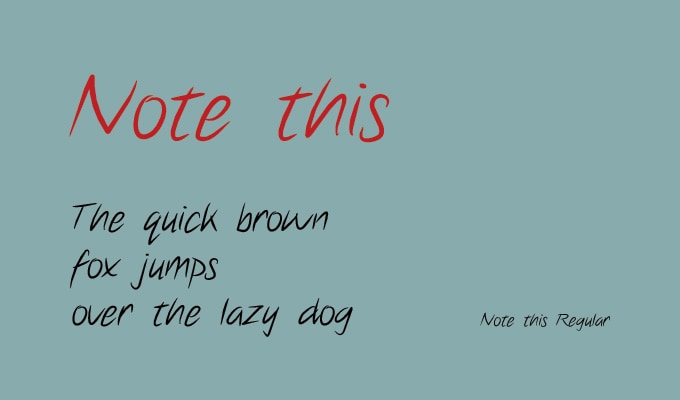 Free for any use, it's one of the nicest free handwriting fonts we've seen in a long time.
---
Gloria Hallelujah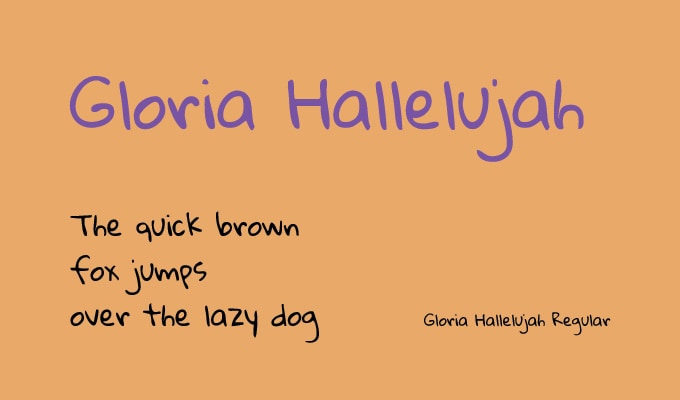 This font is based on the handwriting of a Korean high school student. It is fun and reminds of a comic style writing. It looks great in all caps and is easy to read.
---
Playtime With Hot Toddies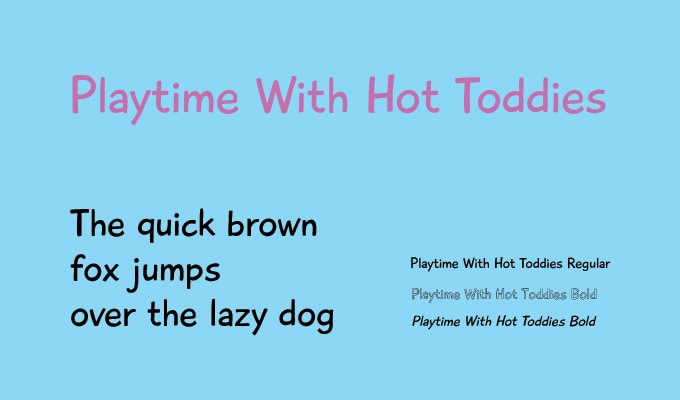 Available over on FontSquirrel, Playtime With Hot Toddies Wild will add a touch of personality to your designs.
---
Delius Swash Caps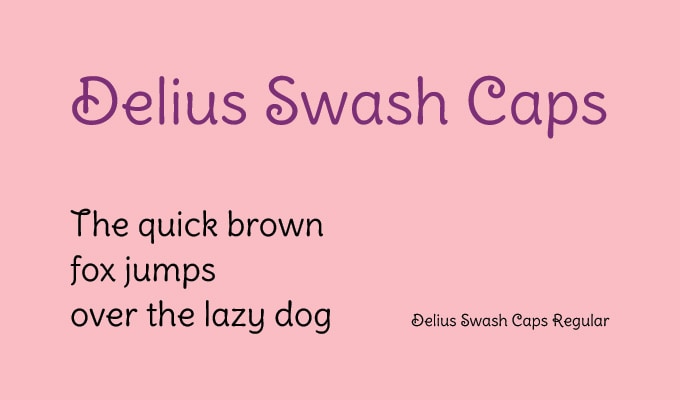 Delius Swash Caps is part of a high quality comic book lettering typeface super-family. It has special uppercase letters for special uses, such as in titles and logos. A round marker was used to define Delius's stroke: the line gets thicker at both ends to define the beginning and end of the stroke, as a marker line would do, and the ductus imitates the movements of handwriting.
---
Snickles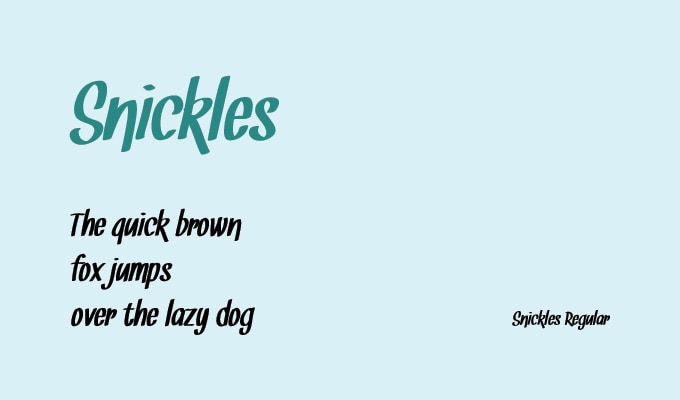 Snickles is a typeface with personality. You can use it perfect for logos, greeting cards, flyers and much more. If you're into Handwriting fonts, you should definitely check it out.
---
Sue Ellen Francisco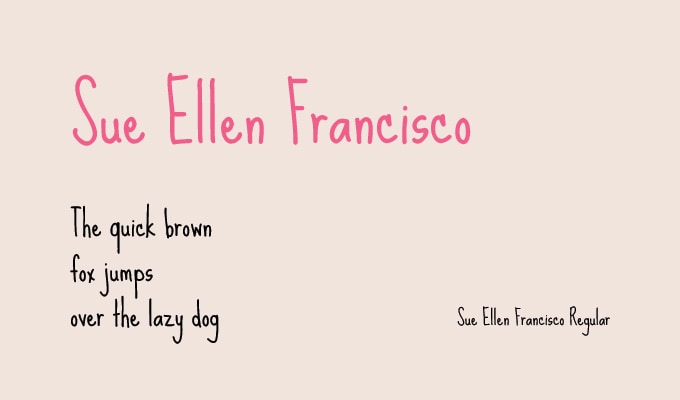 This is a tall, skinny font with nice round curves and clean lines. Pure and simple and easy to read.