20 Best Free Android Phone Mockups – Photoshop & Sketch
Last Updated On
Are you an app developer who is looking to build their own WordPress portfolio website to showcase your work, or perhaps you create custom accessories for various popular mobile devices and sell them through your WooCommerce website? In any case we have a very handy tool for you, a compilation of 20 Android mobile phone mockups for Photoshop & Sketch to help you display your work better.
Minimal Samsung Galaxy S9 Mockups
You can easily use the Samsung Galaxy S9 mockup for any of your projects. This mockup with the bright yellow background color, which can be changed according to your needs, it has minimal design and it is editable with smart objects.
---
OnePlus 6 Android Phone Mockup
This minimal OnePlus 6 mockup made to help you present your designs in a photorealistic and professional way. It comes in fully-layered PSD files with smart objects for easier editing.
---
Google Pixel 2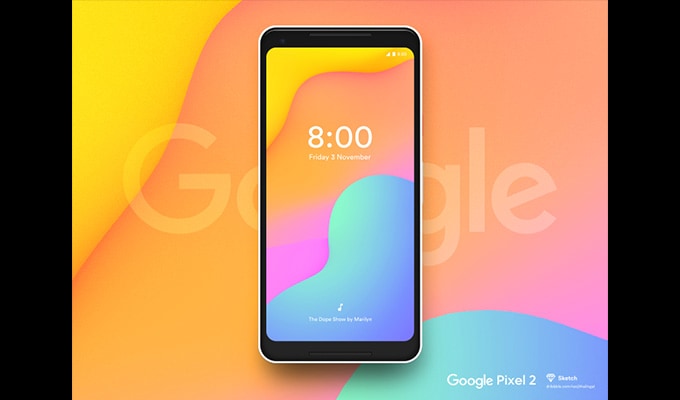 Using this free Google Pixel 2 Mockup Sketch file you can showcase your app design, presentation or add your own screenshots easily in Sketch. Pixel 2 Mockup is not only free but also has the premium look which will make your mobile UI design presentation stand out from the crowd!
---
Xiaomi Mi Mix 2 Mockup Ai, EPS & PSD
A beautiful hi-detailed Xiaomi Mi MIX 2 mockup with front and back views for all your current and future online projects. This free mockup is available for Photoshop (PSD), for Illustrator (Ai) or as vector graphic for Illustrator (EPS).
---
Samsung Galaxy Note 9 Mockup
This Samsung Galaxy Note 9 Mockup design is ideal for app exhibition and to make a presentation in a different style. The design in the PSD is displayed under different angles. It looks extremely beautiful and attractive. It comes with the benefit of customization and is available in a 300 dpi format.
---
OnePlus 6 Mockup
This is a lovely UI Kit which includes a flat-design OnePlus 6 Mockup that you can use for your designs. The screen is fully customizable, so you can do pretty much whatever you fancy with it.
---
Google Pixel 2 XL PSD Mockup
Instead of having the classic front view, this mockup gives you a special display of your artwork. You can use Google Pixel 2 XL mockup and take your work to the next level. You will have the final product ready in a little to no time.
---
Samsung Galaxy S9 Mockup
This super realistic Samsung Galaxy S9 mockup with a dark and minimalist design will surely inspire your clients. It is so easy to use. Just Drag-and-drop your screenshot. And Done! Your Samsung Galaxy S9 mockup is ready!
---
Google Pixel Sketch Mockup
This free Sketch file mockup contains vector elements that are fully scalable to any size. It is free for personal and commercial use. There are three different device shell styles to choose from – white, dark blue, and black.
---
Floating Samsung Galaxy S9 Plus Mockup
Use this smartphone mockup to showcase your Android app designs or any branding designs you might have. PSD also comes with a removable background and changeable phone colors between blue, purple, grey, and black. This scene was created in Cinema 4D and rendered using Redshift Render.
---
Google Pixel PSD Mockup
This high-quality Google Pixel mockup comes with an amazing reflection effect that gives your designs a truly professional look. This mockup features a silver Google Pixel with an editable screen and reflections.
---
Huawei P8 Lite PSD Mockup
This front view of Huawei P8 Lite phone mockup made with minimalism in mind. It looks incredibly simple but still exceptional. The mockup you see here is one that will help you to showcase designs of all types.
---
Lenovo P90 Mock-up
Whether or not you are a fan of the phone, you might still be a creative individual who works with many clients, taking care of their online presence. The Lenovo P90 Photoshop mockup you see here is one that will help you to showcase designs of all types.
---
Google Pixel PSD Mockup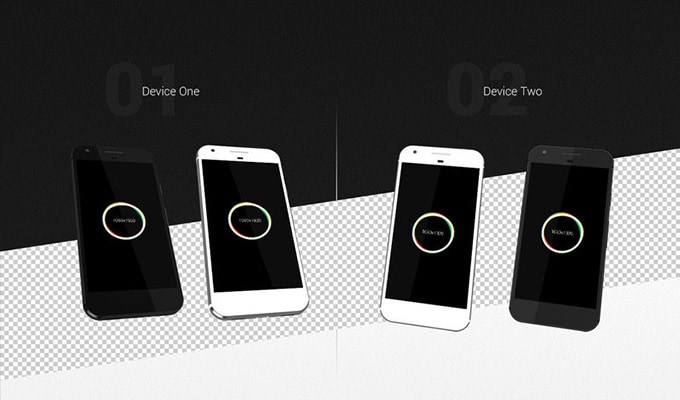 If you want to present your work to your audience in the best possible way, the best solution is to use a mockup. In this case, a customizable Google Pixel PSD Mockup will let you do that. This mockup consists of 4 devices with different angles and two color options for you to choose from.
---
Isometric Samsung Galaxy S9 Plus Mockup
This is an Isometric Samsung Galaxy S9 Plus Mockup. The smartphone is showcased in an isometric view to make your virtual app exhibitions feel interesting and engaging. It is available in PSD format. PSD also comes with a removable background.
---
Nokia 8 Android Smartphone Mockup Psd In Ai Format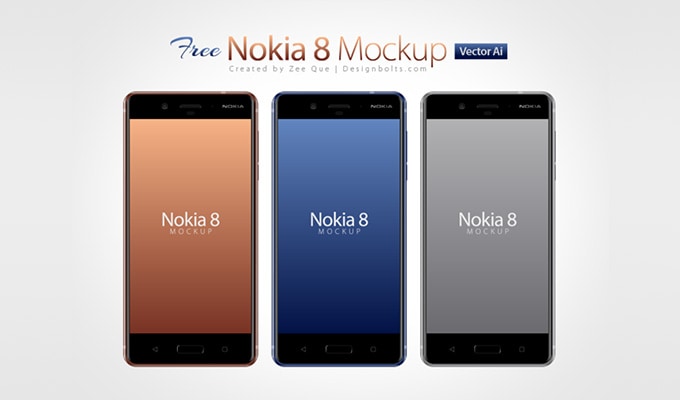 Here is a premium quality Nokia 8 mockup that you can use for your client projects. It consists of 3 different colours to choose from. Based on Photoshop's vector shapes and layer styles, it ensures smooth editing.
---
Huawei Mate S Vector Mockup
A sleek Huawei Mate S Vector Mockup with a very realistic feel to it. Use this PSD in any kind of graphic design project, to display your portfolio or to show off apps and software in presentations for both personal or commercial projects.
---
Clean Xiaomi Mi Max 2 MockUp
For Sketch friends, there is a perfect way to create application screens and presentations without leaving the beloved vector graphics editor. Xiaomi Mi Max 2 mockup is available in Sketch format. The device is presented in two colours: black and white.
---
Samsung S9 Phone Mockup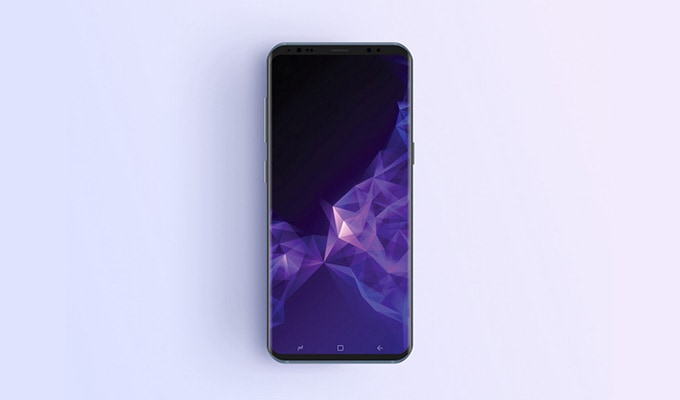 Black would make your presentation looks rich and luxurious. If your product is a masterpiece, this mockup of Samsung S9 will be an excellent housing for it. The Samsung S9 Phone Mockup is fully customizable and available in Sketch App format.
---
Samsung Galaxy S9 Vector PSD
If you're looking for a mockup to showcase multiple versions of your work, this mockup of Samsung Galaxy S9 vector phone made in Photoshop will be quite useful. The PSD file contains all the Galaxy S9 colors to choose from.