We're very happy to announce the Flevr theme, which is our first one for 2015. Following suit to our very popular Business3ree and Space9 themes, Flevr is also of the next-gen Business/E-Commerce variety that our users have loved so much ever since we introduced them this summer.
Powered by highly sophisticated widgets for you to build endless homepage templates and 7 configurable post types, along with full WooCommerce integration and a stunning design, Flevr is truly our latest and greatest. Let's break down some of its features in more detail.
Drag & Drop Homepages
Take a look at Flevr's homepage. There's a header area containing the logo, the main navigation bar and the slider. The slider is a custom post type and you can tweak its settings through our custom options panel. Every other piece of information under the slider is a widget dropped in a predefined widgetized area called "Homepage".  Here's a screenshot of how we've set up our demo: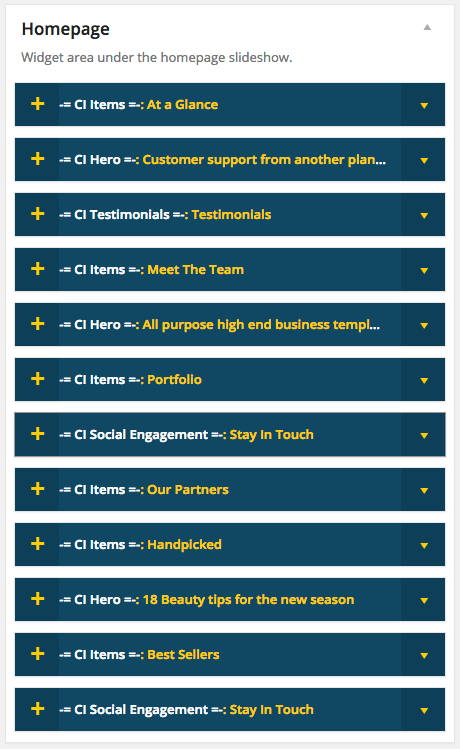 Flevr's homepage hero slider supports videos (YouTube, Vimeo and all WordPress supported video providers), but apart from that, we've specifically designed a Video Homepage template, which replaces your slider with your gorgeous fullwidth video (either it's from a 3rd party video provider or your own custom video in mp4, ogv or webm format!).
Flevr's powerful custom widgets
As with our previous next-gen themes, Flevr comes with a a variety of specifically designed, versatile widgets so that content display is done with the most intuitive way possible.
Apart from the "Items" widget, Flevr also comes with the powerful Hero Widget, Social Engagement, Testimonials Carousel, Custom Banners, and more.
7 Custom Content  Types
Flevr comes with not 1, not 2, but 7 different custom post types, which are specifically designed to fill every need. Apart from the default Posts and Pages, we have also included Portfolio, Services, Features, Testimonials, Team Members, Partners and Slideshows. Each and every one of them is completely customizable with their own listing pages and options.
Each custom post type has its own details, like social media buttons for each Team Member, or custom text and links for the Slideshow item, and multiple layouts for their listing pages (2, 3, 4 columns or a sidebar listing version). We've also included many templates, amounting to a complete solution for any business, portfolio or personal website.
Portfolio Type
Flevr can be used as a standalone Portfolio theme so we took extra care of the Portfolio content type. Here are some of the powerful options each portfolio item has for different layouts.
WooCommerce
Last but not least, Flevr comes with full WooCommerce design and integration and can be used as a perfectly designed e-commerce website. You can take a look at the special e-commerce frontpage we've prepated for the homepage here and the shop listing and products page here.
Flevr is our first theme for 2015 and it represents the amazing stuff we've planned for our members this year, so stay tuned! We hope you will enjoy Flevr as much as we've enjoyed designing and building it!