Building a portfolio website and looking for a clever way to showcase your artwork? Here's a list of 25 free realistic wall frame and poster mockups that will take your artwork to the next level.
Free Man Holding Poster Mockup
This is a Free Man Holding Advertisement Poster Mockup PSD that is perfect to create a presentation of your poster designs via smart-object layer. This piece of art can make your attributes lovable and allure for the people you want to engage.
---
Wavy Poster Mockup Free
This is a very elegant and beautiful wavy poster mockup for your professional and creative artworks. Editable PSD format allow you to make changes and you can get the desire presentation via smart-object.
---
Free Designer Poster Frame Mockup PSD
This is a very stunning and eye-catchy Free Designer Poster Frame Mockup PSD, you can use for your design branding. The elegant look of this poster mockup will give a unique touch and add beauty in your presentation. Simply place your design inside smart-object layer and get the incredible desire result. Download this awesome mockup and enjoy.
---
Poster/Artwork in a Modern Loft MockUp
This freebie is a 2:3 ratio poster mock-up that will showcase your artwork, poster design, or photo as part of a modern loft environment. All you need to do is place your design inside the smart object and save the changes for a flawless result.
---
Free Gorgeous Wall Frame Mockup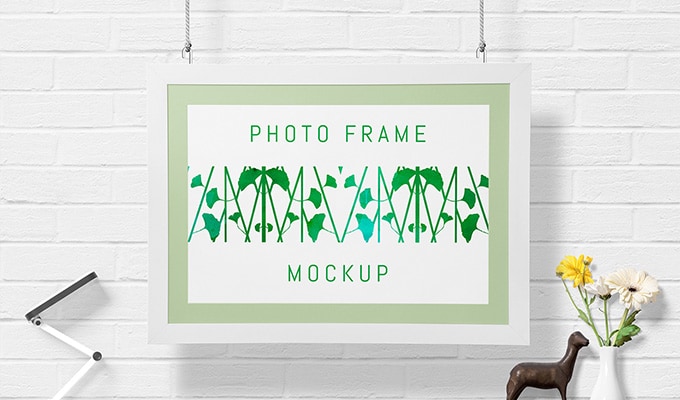 Utilize this amazing and free wall frame mockup and showcase your designs on a 26.5 x 17.7 inches large frame that is hanging on the wall. This freebie also offers a light lamp, decoration piece and a plant pot for your presentation needs. The incredibly beautiful wall background is also included in the PSD and you can also replace it with your own background designs. You can also change the color of the lamp, plant pot, borders of the frame and the rope. Simply use smart object option for replacing the designs and layers to manage the rest of customization.
---
Psd Wood Frame Mockup Vol8
An original psd wood frame mockup with two colorful accessories. You can add your own designs with ease thanks to the smart layers.
---
Design space photo frame Free Psd
A space photo frame mock-up you can use to showcase your artwork, poster designs or photographs. A handy PSD resource that will help you to showcase your work with no time spending.
---
Poster Frame Mockup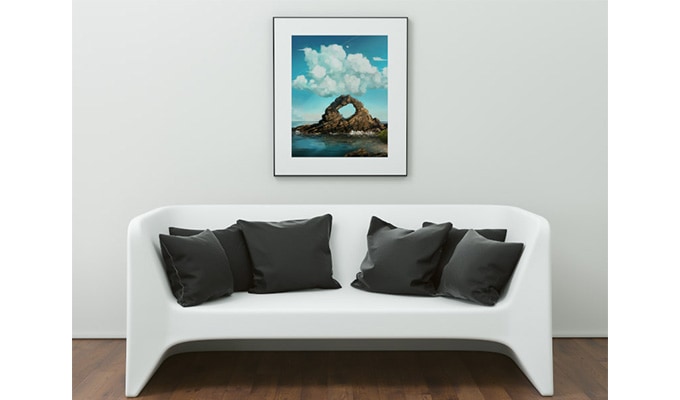 This is a Poster mockup to showcase your artwork on a beautiful presentation. It has resolution of 4000 x 3000 , if you want your artwork display to look beautiful, then this freebie might give you that.
---
Free vintage poster mockups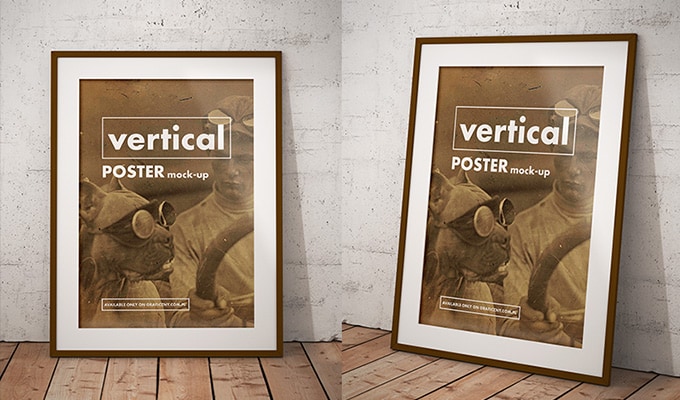 When you need to present your grunge or vintage poster designs, you should use the right mockup. We believe that this Mockup may be ideal for your goals. Vintage atmoshpere and grungy look for two orientations: landscape and horizontal makes it perfect for your presentation.
---
Free Frame Mock-up in PSD
This free frame mockup in PSD is a perfect option if you want to showcase your artwork, photo, poster and any other visual content. Frame mockups can be used by photographers, graphic designers or other creative specialists.
---
Free poster + computer Mock-up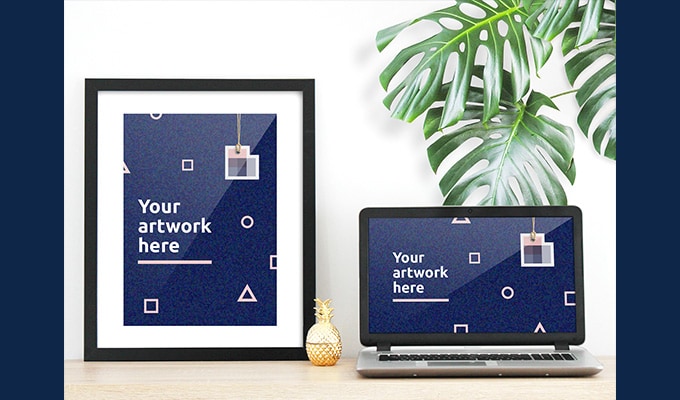 This is a double featured mockup, showing it off on a computer screen and in a regular poster frame. Because of the white background, the small details that make up this mockup stand out, which enhances the audience focus on what is being shown in the image.
---
Free Poster Design Mockup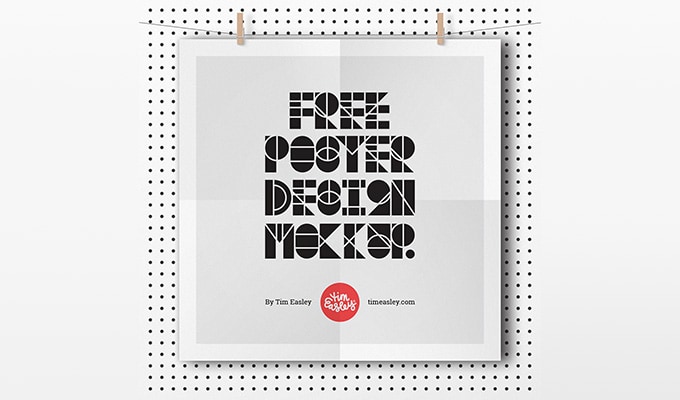 This mockup works with portrait, landscape or square images, and the PSD file is made square at 2000 x 2000 pixels, so the images are compatible with the current square standard on many platforms. All layers are well named and coloured, and smart objects are contained throughout for easy resizing.
---
Wall Frame And Poster Mockup PSD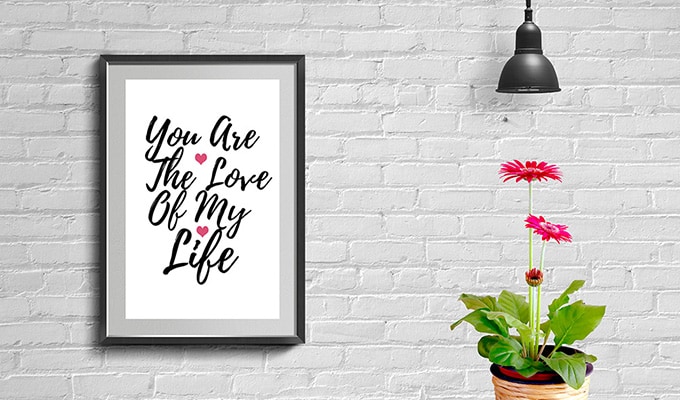 Showcase your photos or creative quotes on these wall photo frame and wall poster mockups in a realistic setting. The content of the photo frame and poster can easily be edited using the smart-object layers within the PSD file. There are two folders: one for Photo Frame and the other for Poster. Just hide and show whichever you want. You can also switch the backgrounds or add your own background. Download this file and have fun!
---
Wood Photo Frame Mockup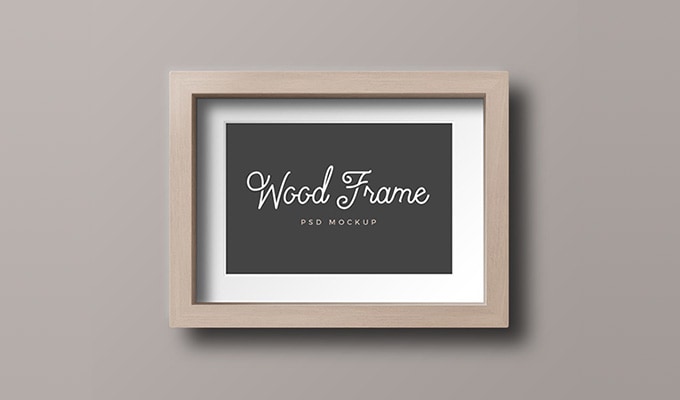 Check out these simple wooden frame mock-ups and use them freely to showcase your artwork, photos and more. The PSD files include smart objects and are fully editable, you can change the texture of the frames, shadows, etc.
---
Modern Poster Mockup PSD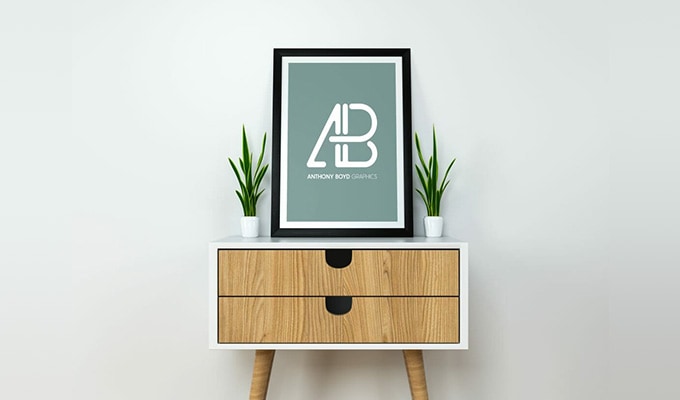 Use this modern minimal poster mockup scene to showcase your paintings, movie posters, or any branding work you might have. This scene was created in Cinema 4D and rendered using Thea Render. Free for both personal and commercial use.
---
Poster MockUp PSD [Portrait + Landscape]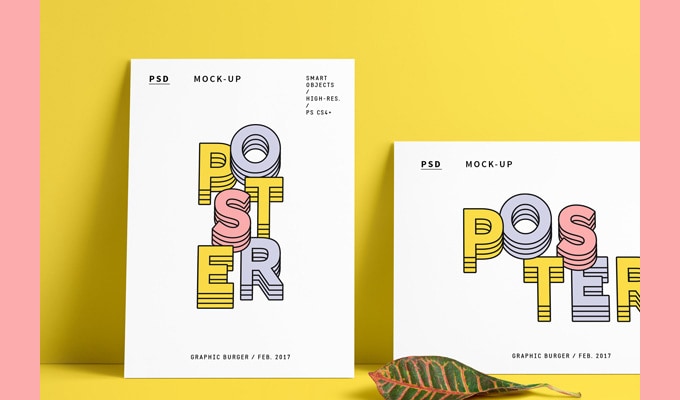 This is a high-quality mock-up that will help you showcase your poster designs, photos or artwork in both landscape and portrait views. The PSD file contains separated objects and shadows, so you can easily create the right composition and allows you to change the color of the background.
---
Double Right Poster Frame Mockup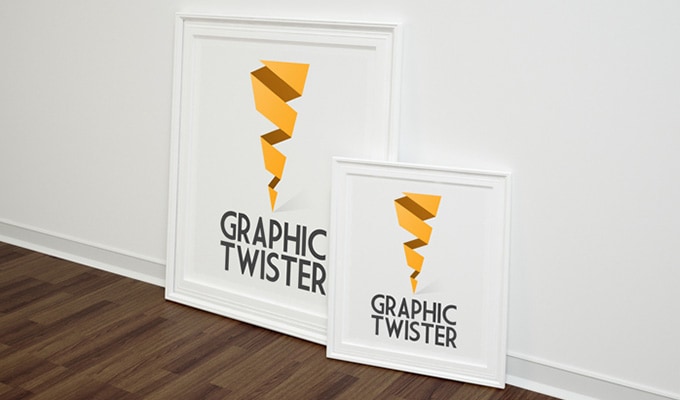 A PSD double frame poster mockup to present your pictures and design with the unique style. Use the smart layers to place your design and change the pictures. Download for free!
---
Poster Frame Mockup PSD
Great artwork frame PSD mockup with wall background to showcase your art or poster design in a modern manner. Fully layered psd file with smart object for easy replacing artwork.
---
Free Premium Photo Frame Mockup PSD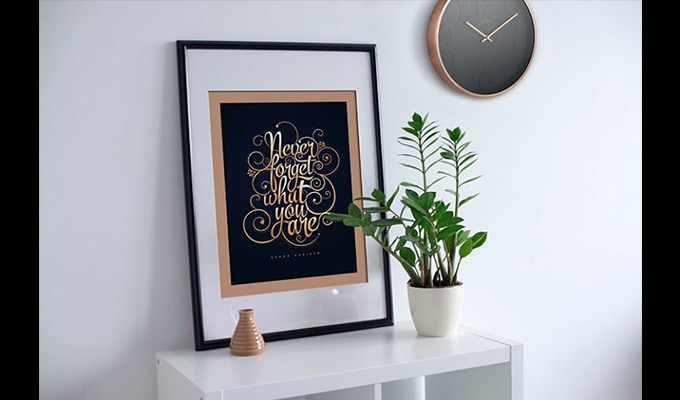 A beautiful realistic photo frame mockup PSD to showcase your photo, artwork, poster or illustration. Show your design in real beautiful setting. With the help of smart-object layer within the PSD file, replacing your own design or photo within the frame is just a breeze.
---
Free Poster/Frame Mockup PSD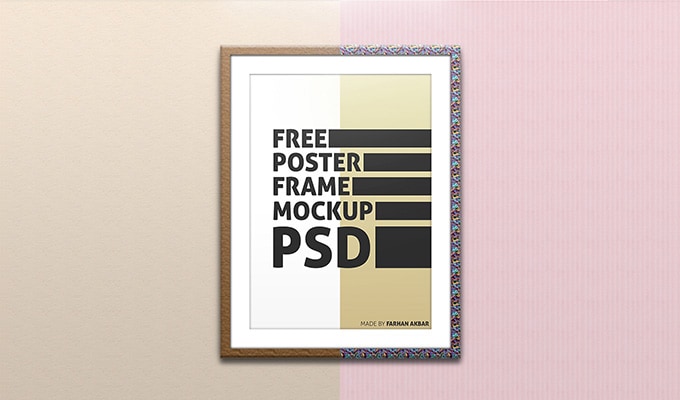 This is a poster with frame mockup Psd with editable pattern and gradient. You can change pattern or gradient of wall or frame according to your design. There is also a video tutorial on how to use this mockup.
---
Free Vintage Poster Mockup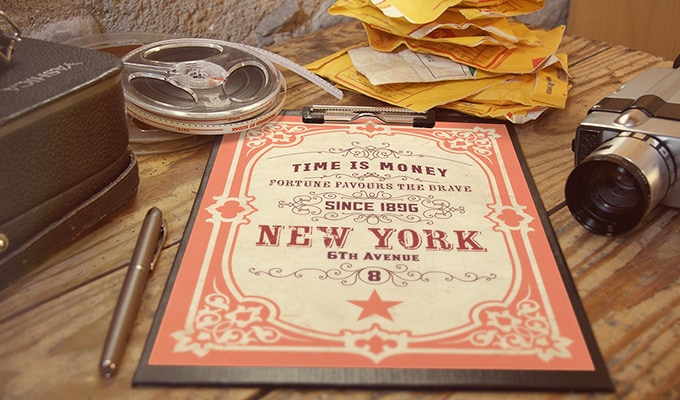 Present your poster mockup with this professional photo shoot of Free Vintage Poster Mockup in high resolution. This free mockup available in PSD Photoshop with smart object feature to help you place your design easily without need to worry about placement and perspective, all have done automatically.
---
Wall Poster Frame PSD MockUp
This is a mock-up of a Wall Poster Frame PSD MockUp, perfect for creating a flawless presentation for your next packaging design projects. The PSD file can be easily edited via the smart object and allows you to change the background color. Clean and layered PSD mockup. Use the smart object to insert your own content
---
Free 3 Poster Mockup PSD Template
Showcase your creative poster designs in a flawless way by getting this Free 3 Poster Mockup PSD Template, which is fully editable and designed in smart-object & layered format. Simply drag and drop your design in smart-object layer to get the awesome presentation.
---
Free poster mockup
This is a free poster mockup. It is 3d render based with realistic light. You can easily customize it and use it in your commercial and private projects. Use Smart Ojbect to replace default poster design to your own. It is standard European B1 poster size. You can also change wall, floor and passe-partout color.
---
Rustic Wood Frame PSD Mockups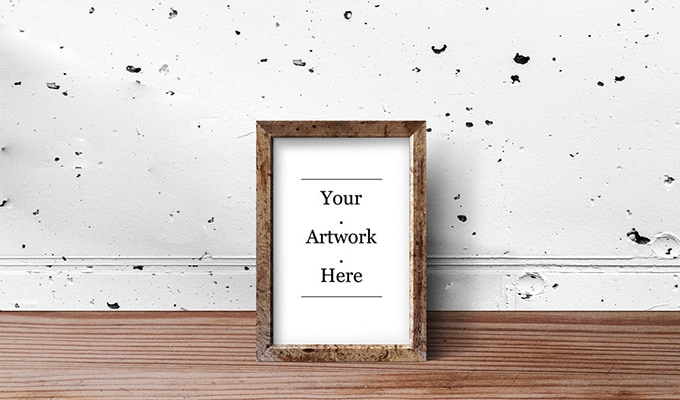 Here's a free set of 5 rustic wood photo frame mockup PSD files to showcase your artwork in style. The download includes 5 separate PSD files with 5 different settings to choose from. You can mix the templates to your liking as the colors and backgrounds are easily changeable. To edit and add your own artwork or photos, just use the smart-object layers.
---