Nozama has just received an update, bringing a host of new features and improvements to make your online store even better. Read on for the most important changes you can expect to see in this latest release.
Firstly, the update has added styling and support for the Product Tabs, Product Category List, and Featured Product Category Ignition WooCommerce blocks. This will allow you to display your products in a variety of different ways, making it easy to showcase your bestsellers, highlight new arrivals, and more.
Next, the update has added phone and email header content areas, making it easy to display your contact information prominently on your site. This will help to build trust with customers and make it easy for them to get in touch with any questions or concerns.
Another very useful update is the support for product card data toggles. This means that shop owners can now easily choose exactly which information they need displayed on product grids, to provide key information to customers without cluttering up the page with unnecessary details.
Finally many styling improvements were done, including fixed spacing issues on the product card caused by WooCommerce blocks styling, a new mobile shop header layout, and improved spacing on the four-column shop layout on larger screens.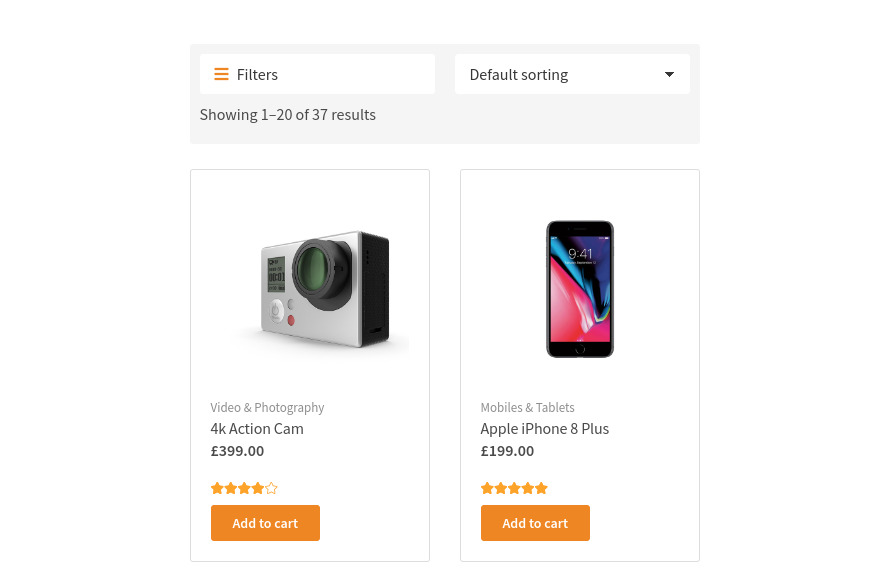 Overall, the latest update to the Nozama WordPress theme is a significant improvement, bringing a range of new features and improvements that will make your online store even better. Whether you're just getting started or looking to take your online store to the next level, this update is definitely worth checking out.