We have just updated our popular Pinterest-like WordPress theme, Pinfinity, and it was a big one! Major changes can be found both on the front-end and under the hood, styling, new features, bug-fixes, and code improvements, this version has them all! Let's take a closer look.
Face-lift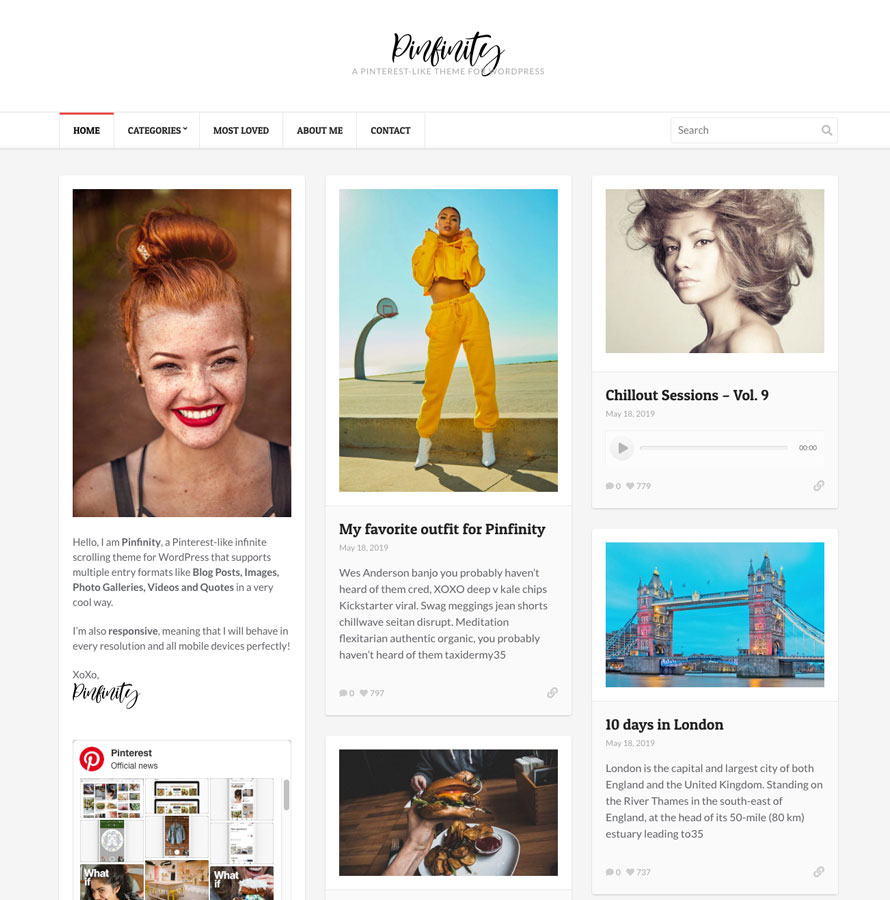 Despite having started showing its age, Pinfinity is still very popular, so we decided to give it a well deserved refresh. The theme's layout and styling have been cleaned up and modernized to look sharp on all modern devices.
Behind the scenes
Changes were not only cosmetic, the theme's code has been reviewed, refactored and updated where necessary. Obsolete libraries where removed, and old but necessary ones updated or replaced with better ones. The theme's comment system has been revamped to improve compatibility with WordPress' built-in one, the image upload and management system for galleries has been modernized, and the list goes on.
New features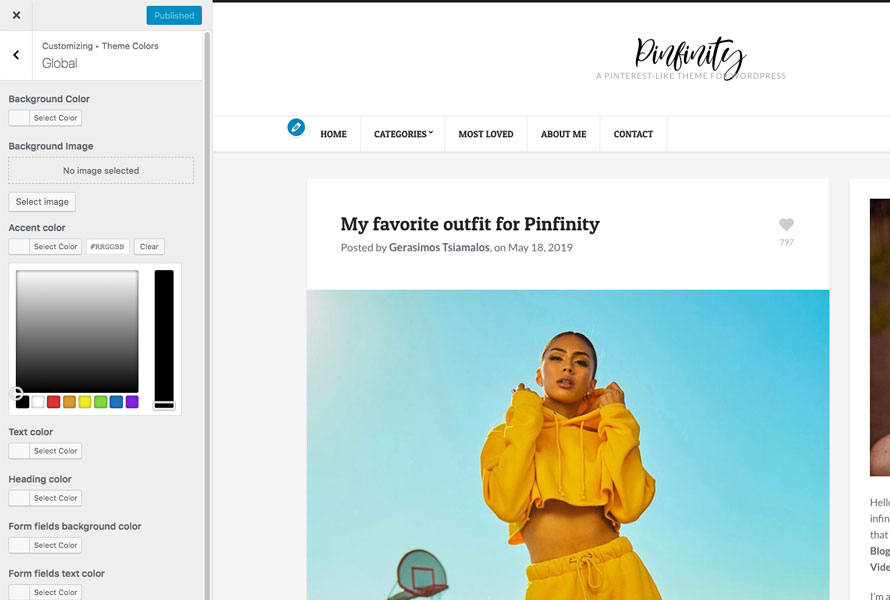 We did not just improve what was there though, we have added to it. You will now find color scheme options in the Customizer, allowing you to create unique color schemes for your site in no time. We have also added a sticky navigation menu, a very popular user request. Additionally we have added a toggle-able search bar in the theme's header. Along with the above, you will now find sidebars in posts and pages, and a social icon widget to help you display links to your social network profiles.
You can find more info in the theme's changelog and check it out today using the links below.