Neto
Neto is a classic multipurpose WooCommerce theme. It's fast loading and feature-rich to create an online store. With dozens of customization options, Neto makes it easy for you to set up an eCommerce shop. It supports the new block editor and premium page builders like Elementor for customization.
Pricing Options
Live Preview
Compatibility: WordPress 6.3 / WooCommerce 8.0
Version: 1.0.5 • Changelog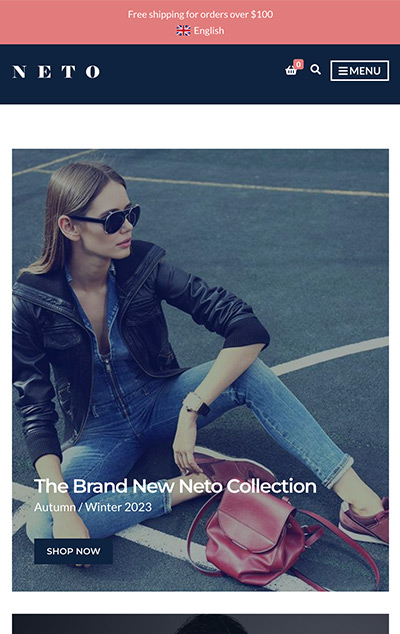 Theme features
Customize every detail of your website
Powered by our rock solid theme framework, Ignition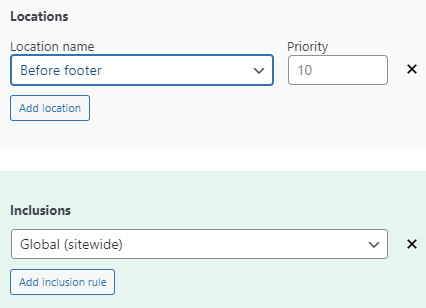 Global Sections
Design sections once (You can design sections using the block editor or Elementor) and use them multiple times through the Global Sections system. You'll definitely love it.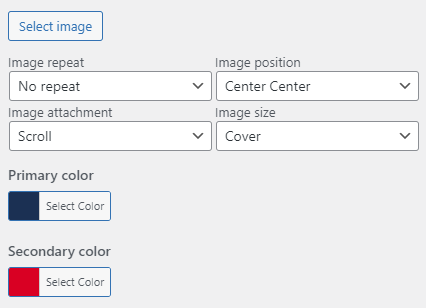 Create your own color scheme
Create unique color schemes that perfectly match your brands by the built in Customizer color options. Globally modify the theme's colors or fine tune the scheme on certain theme sections like the top bar, header, footer etc.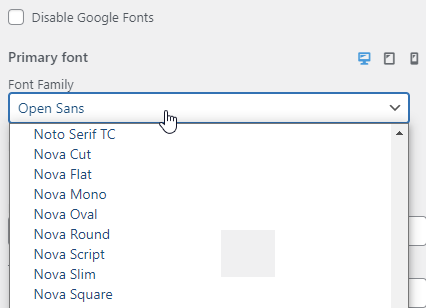 Google Fonts
Quickly modify the theme's font pair by picking your preferred font families among the dozens available Google Fonts. Additionally you can fine tune the font properties of key theme sections, all from within the Customizer.
Built-in
Benefits with every theme
Constant Updates
We constantly check our themes against the latest WordPress version, ensuring you can hit the update button with confidence and without worrying about breaking things.
Premium Support
Since 2012, we've kept our promise to be there for you within 24 hours, no matter the issue. Our friendly, in-house support team is here to guide you every step of the way.
One-click Demo Import
With our one-click demo import integration, you can easily replicate our demo site by importing our sample content file.
Block editor or Elementor?
Use the page builder of your choice
The WordPress block editor or Gutenberg editor is the new way of publishing content in WordPress.
The advanced drag & drop page builder. Create high-end, pixel perfect websites at record speeds.
You will be in good company
Trusted by 115,000+ happy customers
If you are looking for an affordable collection of niche WordPress themes, plugins and Elementor templates followed by timely support, then you should really consider CSSIgniter.
CSSIgniter is clearly one of the best theme shops on the market. Expect to get quality products and to be assisted by a friendly team when you need help. Highly recommended.
If you decide to work with a theme from CSSIgniter, you'll make the right choice: A fast and flexible WordPress theme without any "bloat". We love the themes from CSSIgniter and we will use them more and more in the future.
Neto
This WordPress theme only
Buy Now
Access To All WordPress Themes

Access To All WordPress Plugins

Access To All Elementor Starter Kits

Use on Unlimited Websites
Lifetime Usage
1 YEAR Premium Support
1 YEAR Updates
Popular
Developer Club
Access to all products
Buy Now
Access To All WordPress Themes

Access To All WordPress Plugins

Access To All Elementor Starter Kits

Use on Unlimited Websites
Lifetime Usage
1 YEAR Premium Support
1 YEAR Updates
Lifetime Club
Lifetime updates and support
Buy Now
Access To All WordPress Themes

Access To All WordPress Plugins

Access To All Elementor Starter Kits

Use on Unlimited Websites
Lifetime Usage
Lifetime Premium Support
Lifetime Updates
Cancel or upgrade your account at any time.
All themes & plugins can be used for an unlimited period of time. No restrictions.
30-day money-back guarantee. Not satisfied? Your money back, no questions asked.
Frequently Asked Questions
What happens to my website if I cancel my subscription?
Anything you download from us is yours to keep and use for as long as you like. An active subscription grants you access to updates and tech support.
Can I use your themes & plugins in multiple projects?
Absolutely. You can use each and every theme as many times as you wish. You can also use your already downloaded themes after your subscription has ended.
Are your themes & plugins compatible with the latest version of WordPress and the new block editor?
Totally. You can either install the classic editor plugin or use the new editing experience. Our themes are 100% compatible with the latest two versions of WordPress.
How often do you update your themes & plugins?
We thoroughly test our themes against every new version of WordPress (even before the official release date) and push updates if needed. Typically, a theme will receive 5 to 6 updates within the year.
What else do I need in order to use your themes & plugins?
You will need a domain name, a web hosting account and a copy of WordPress installed on your account.
Can I upgrade to a different plan?
Of course you can! Just get in touch, and we will issue a special discount coupon code so that you will only pay the difference!
Can I use my favourite page builder with your themes?
It's totally optional but yes, you can use your favourite page builder. We recommend Beaver Builder, Divi & Elementor.
Do you provide sample content files?
Yes, we have integrated One Click Demo Import which lets you import our sample content files with just a few clicks.
Will your themes work with "XYZ" plugin?
While we have put every effort into making sure that our themes follow the strict WordPress coding standards, with over 50,000 available plugins out there it's simply impossible to test our themes against them all. Popular plugins from trusted and reliable developers will just work though.