Last Update:

September 12, 2022

Version:

1.1.1 (Changelog)

Compatibility:

WordPress 6.1.1+ / WooCommerce 7.1.1+

Browser compatibility:

All modern desktop and mobile browsers.
Theme details
Travel Packages & Destinations
The package custom post type is the perfect foundation, offering key custom fields to aid with search and filtering, it deeply integrates with the WordPress block editor and is compatible with the most popular page builders guaranteeing that the final layout of each package is exactly the one you were aiming for. Its destination taxonomy helps with grouping and with package presentation with its unique listing page layout.
Custom Blocks & Search
Cousteau Pro bundles a custom block of its own, the taxonomy terms block which can help you better present your destinations on the homepage or other landing pages. A travel website is as good as its search functionality and Cousteau Pro excels here. The theme's search filter are generated by a shortcode and can be placed anywhere in the content to provide visitors with an easy way to search packages by destination, vacation type, price and duration.
WooCommerce Integration
With its WooCommerce compatibility you can sell the travel packages and adjacent travel activities right from your own site. If you have an ongoing cooperation with an external booking service you can easily integrate their widgets in Cousteau Pro. Finally, being based on the Ignition Framework, Cousteau Pro brings all the customizability you'll need to make your site stand out, everything from the site's color scheme, its typography, the header, page, blog and footer layouts can be easily configured with a few clicks from the familiar interface of the WordPress Customizer.
Use the page builder of your choice
Fully compatible with the block editor and Elementor!

The WordPress block editor or Gutenberg editor is the new way of publishing content in WordPress.

The advanced drag & drop page builder. Create high-end, pixel perfect websites at record speeds.
Behind the scenes
Search functionality
The Cousteau Pro travel WordPress theme bundles advanced search and filtering functionality. Visitors can search & filter travel packages by their destination of choice, vacation type (such as one day trips, weekend escapes, group excursions and more), package duration and package price. The search results page will take care of displaying the results in a beautiful grid or list with an optional, user selectable sorting.
Packages & destinations
The packages custom post type is the perfect tool for travel operators and booking websites with which to showcase and promote their product. Key custom fields for price and duration make it easy to fill in essential information and the extensive compatibility with the block editor offers total freedom when it comes to the content's layout. Packages have two key taxonomies attached to them, the destinations and type which will aid with travel package management and grouping, provide discoverability and help with searching.
Unique destination page layout
The destination taxonomy for the packages custom post type goes beyond just grouping and search. The taxonomy archive listing page utilizes each destination's description along with the Page Title Image and Cover Image to create a unique layout. Visitors landing on the destination's listing page will be presented with beautiful views of the particular destination along with a description of what to expect upon arrival, interesting places to visit while on their holiday and other info you might want to add to make the destination more enticing for their dream vacation. Right after the destination's presentation users will see a grid with all the available packages for the selected destination.
Powered by our rock solid theme framework, Ignition.
Customize every detail of your website.
Block editor support
To help you fully utilize the block editor's capabilities when using our themes, we test both core blocks and custom ones provided by our free GutenBee plugin to make sure they work properly and their appearance closely matches the theme.
Elementor Integration
If you prefer to build things visually you can use your favorite page builder to do so. Our themes are compatible with the most popular page builder out there, Elementor (and Elementor Pro).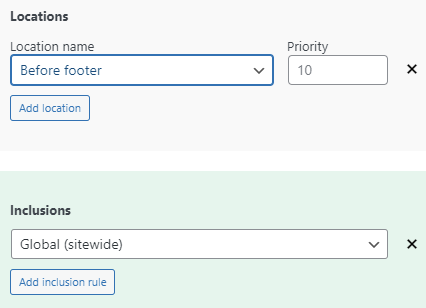 Global Sections
Design sections once (You can design sections using the block editor or Elementor) and use them multiple times through the Global Sections system. You'll definitely love it.
Custom Site Width
Set the global site width to a custom size. You can define the width of the content the sidebar (if any) areas.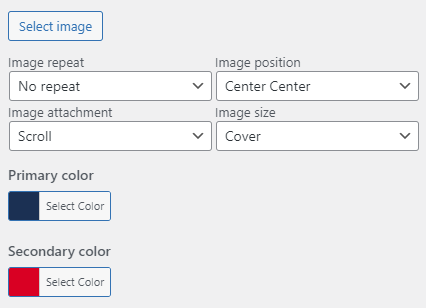 Create your own color scheme
Create unique color schemes that perfectly match your brands by the built in Customizer color options. Globally modify the theme's colors or fine tune the scheme on certain theme sections like the top bar, header, footer etc.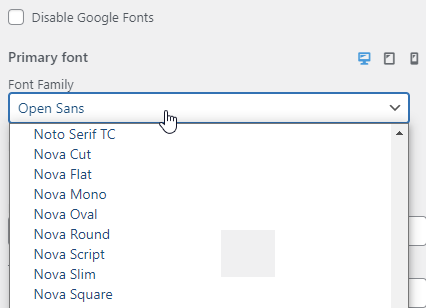 Google Fonts
Quickly modify the theme's font pair by picking your preferred font families among the dozens available Google Fonts. Additionally you can fine tune the font properties of key theme sections, all from within the Customizer.
Flexible Headers
Select between the normal or transparent version and also pick between a boxed or fullwidth header layout. Override per post or page. With 3 content areas you can add your own content or shortcodes.
Sticky Menu
Multiple menu layouts are available for you to choose and also the most requested feature, the sticky menu, is just right there.
Post/Page Templates
Whether you need to design a blog post, a simple content page or a fully fledged landing page, our page templates have everything covered. .
Built for Speed
Our themes won't get in the way for a great page speed score. Assets (CSS, JavaScript etc.) are conditionally loaded only when and where they need to be loaded.
SEO Optimized
You can consider this theme as one more tool in your SEO arsenal. Also, all popular WordPress SEO plugins just work.
Mobile Optimized Design
We test and optimize our themes based on data gathered from multiple real devices to simulate real world usage conditions and give your users the best mobile experience out there.
WPML? Polylang? Weglot?
Our themes support the most popular multilingual plugins out there, such as WPML, Polylang, Weglot etc, to make sure you won't have to part with your preferred tool to create your new multilingual site.
Translation Ready.
All theme strings are available for translation making it trivial to translate your theme to another language. You can use any popular string translation plugin or application, such as Loco Translate, WPML's string translation add-on, PoEdit etc to do it.
Right to Left Language Support
Our themes come with dedicated RTL stylesheets to ensure optimal appearance regardless of the browser's text direction.
What else is included?
Constant Updates
As a dynamic platform, WordPress is ever-changing, and we're committed to keeping up with the latest updates. At our core, we constantly check our themes against the latest WordPress version, ensuring you can hit the update button with confidence and without worrying about breaking things. Discover our themes and stay ahead of the curve today.
Premium Support
At our core, we believe in providing exceptional support to our customers. Since 2012, we've kept our promise to be there for you within 24 hours, no matter the issue. Our friendly, in-house support team is here to guide you every step of the way. Get in touch and experience our commitment to your success today.
One-click Demo Import
With our one-click demo import integration, you can easily replicate our demo site by importing our sample content file. From there, it's just a matter of replacing our content with yours, allowing for a hassle-free and streamlined website-building experience. Explore our themes and start building your dream website today.
Documentation
At our core, we believe in providing a seamless website-building experience. Setting things up with one of our themes is easy, and we provide detailed documentation to guide you every step of the way. In case you need extra support, we also offer a knowledge base with easy-to-follow WordPress tutorials, ensuring you have everything you need to get started.
Easy Customization
At our core, we believe in keeping things simple. We understand that changing various aspects of your website should be easy and hassle-free. With our themes, it is just that - easy. Streamline your website management experience and explore our themes today.
Speed Optimization
We understand that you don't need every JavaScript animation, slider, and visual effect in existence to create a stunning website. That's why we've included only the must-haves, ensuring your WordPress website runs smoothly and efficiently.
SEO Ready
Our themes provide a solid foundation for your SEO strategies. While we may not be SEO experts, search engines love our themes, and your favorite SEO plugin will too. With a focus on optimizing your website for search engines, our themes help unlock your website's SEO potential, ensuring your website ranks higher and drives more traffic.
Translation Ready
Our themes come with .po and .mo files, making them fully compatible with your preferred translation plugins such as WPML, Polylang, and Loco translate. With effortless translation, you can ensure your website is accessible to a wider audience. Discover our themes and streamline your translation process today.
Compatible With Popular Plugins
We take pride in ensuring that our themes follow strict WordPress coding standards. While we can't test our themes against every one of the 50,000 available plugins, popular plugins from trusted and reliable developers will just work seamlessly with our themes.
Compatible with your favorite plugins
Battle tested against the most popular plugins. Here's a small sample:

HubSpot
Build a relationship with your audience and grow your business with HubSpot.

Advanced Custom Fields
Customise WordPress with powerful, professional and intuitive fields.

Toolset Types
A reliable plugin for managing custom post types, custom taxonomies and custom fields.

WPML
Build multilingual sites and run them. WPML is powerful enough for corporate sites, yet simple for blogs.

Yoast SEO
Improve your WordPress SEO: Write better content and have a fully optimized WordPress site.

Popups by OptinMonster
OptinMonster helps you grow your email list by converting visitors into subscribers and customers.

WPForms
Drag & Drop online form builder that helps you create beautiful contact forms with just a few clicks.

Mailchimp for WordPress
Create good looking opt-in forms or integrate with any existing form on your site.
Download Cousteau Pro Today
...or get complete access to all themes & plugins for the price of one!
Cancel or upgrade your account at any time. All themes & plugins can be used for an unlimited period of time. No restrictions.
30-day money-back guarantee. Not satisfied? Your money back, no questions asked.
Frequently Asked Questions
What happens to my website if I cancel my subscription?
Anything you download from us is yours to keep and use for as long as you like. An active subscription grants you access to updates and tech support.
Can I use your themes & plugins in multiple projects?
Absolutely. You can use each and every theme as many times as you wish. You can also use your already downloaded themes after your subscription has ended.
Are your themes & plugins compatible with the latest version of WordPress and the new block editor?
Totally. You can either install the classic editor plugin or use the new editing experience. Our themes are 100% compatible with the latest two versions of WordPress.
How often do you update your themes & plugins?
We thoroughly test our themes against every new version of WordPress (even before the official release date) and push updates if needed. Typically, a theme will receive 5 to 6 updates within the year.
What else do I need in order to use your themes & plugins?
You will need a domain name, a web hosting account and a copy of WordPress installed on your account.
Can I upgrade to a different plan?
Of course you can! Just get in touch, and we will issue a special discount coupon code so that you will only pay the difference!
Can I use my favourite page builder with your themes?
It's totally optional but yes, you can use your favourite page builder. We recommend Beaver Builder, Divi & Elementor.
Do you provide sample content files?
Yes, we have integrated One Click Demo Import which lets you import our sample content files with just a few clicks.
Will your themes work with "XYZ" plugin?
While we have put every effort into making sure that our themes follow the strict WordPress coding standards, with over 50,000 available plugins out there it's simply impossible to test our themes against them all. Popular plugins from trusted and reliable developers will just work though.