Currently, we provide support through our support forum. We provide meaningful answers to all questions within 24 hours. If you need help during the installation of your theme, initial structure setup or minor adjustments do not hesitate to get in touch.
Instructions
Visit https://www.cssigniter.com/support
Login using the same credentials you used to download your theme. Then, locate the theme that you would like to ask a question about.
Let's say that you want to ask something about Tabloid. Click on Tabloid.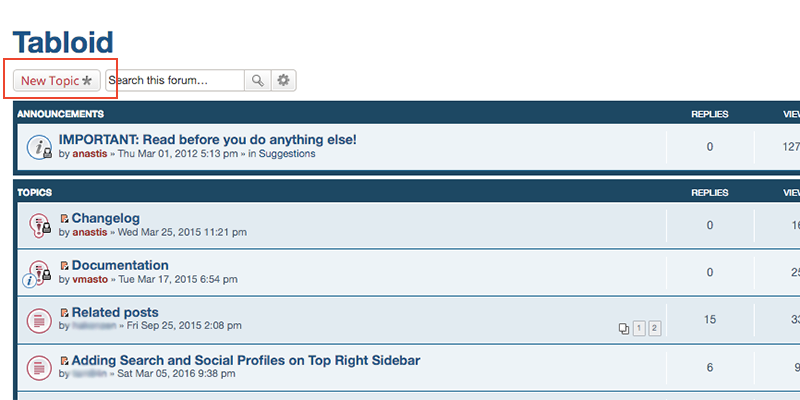 Click on "New topic". A form will appear where you will be able to write your question.
And that's it! Welcome on board :)